Photographer Virginia MacDonald
Ready to be inspired by some lovely interiors photography today? Meet Virginia MacDonald, a successful and very talented photographer based in Toronto who has a passion for interiors, food, still life, lifestyle and bonus: animals! Her animal shots are so cute, you have to go to her website to spend time browsing through them to put a little smile on your face today. Before you run off to see those cuties, stay with me a moment to browse some of my favorite photographs from her stunning online portfolio.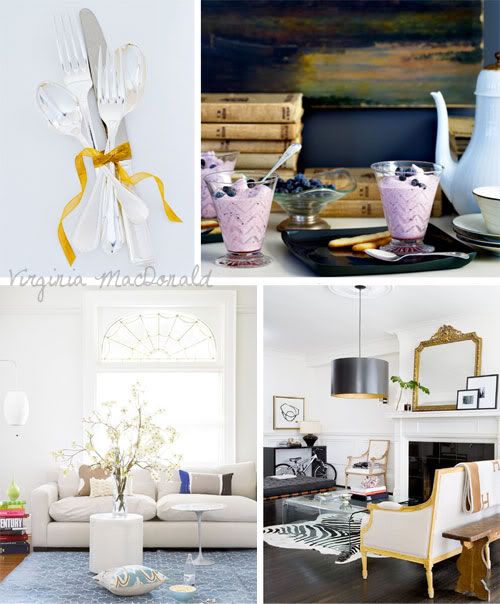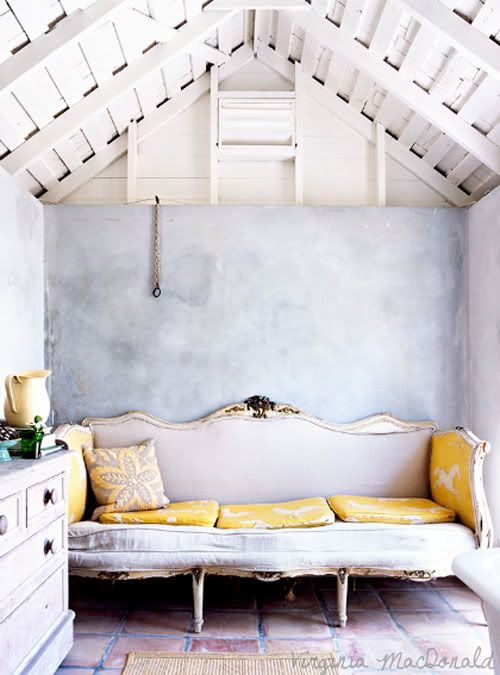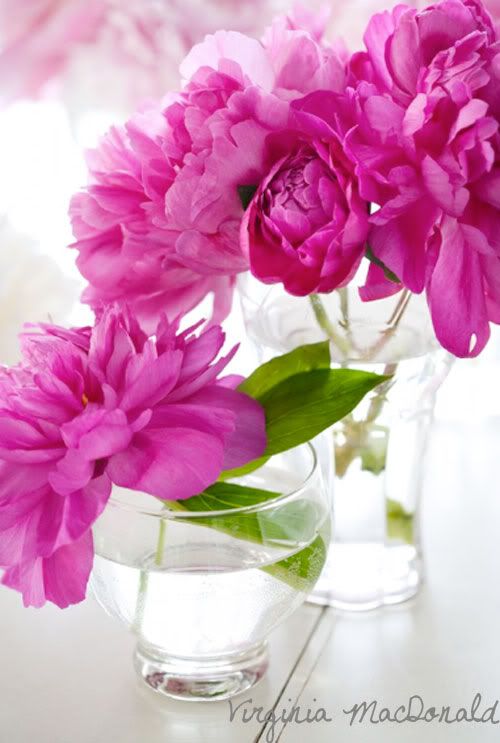 I love flowers, don't you? I always knew that I did, but I discovered just how much over the past few months as I styled so many different homes for the book I'm working on. I realized that in any space, no matter how glamorous or simple, flowers can add that final touch. In fact, I noticed this right away so from the beginning I insisted on using flowers in nearly all of the homes, not in every photo of course, but when you get the book next year in the spring you'll see them throughout in various rooms. I don't know, maybe it's my signature now? :) But they had to be there in order to "feel" the space. Something about flowers really connects me to a space. Their color, fragrance, and how quickly and easily they can make a room or a nook feel so chic -- the frosting on a cupcake! In addition to flowers, I also like the look of a topiary trees in modern pots, rosemary plants and other herbs in the kitchen, a giant leaf in a vase on a table or some branches on a shelf, flowering or not, as their shape can be a nice sculptural touch to a room and provide texture, color and a focal point as well.
(images: virginia macdonald)