Photographer Jen Huang: Photos + Watercolors
I see more and more watercolor-y accents popping up in blog and website design, in magazines, and painterly patterns on clothing and textiles too. It's a lovely trend that I definitely can ride from here until eternity. The ever talented photographer Jen Huang inspired me so much today with this introduction of watercolors that she offers to her clients along with her fantastic photography, something I've only seen before with Leslie's work and a few others, as well as some Japanese books that I own. I think it's gorgeous and it just made me happy.
Oh swoon. I love flowers, don't you? I could write an entire book about them and I owe the love to my mother who was trained as a floral designer - our home was always filled with her arrangements. Some of you will meet her when I'm in Boston in August. She also loved to paint. I should take out my paints sometime and play around and see what I come up with. I really need to make some time to do that again soon. It's funny, both my mother and aunt were painters, my aunt was a fine artist and art teacher, but I didn't seem to get the urge to become a painter myself. Until I see work like Jen's. Then I feel this gentle nudge to play a bit. I adore paintings, especially mixed media collage and watercolor work - two of my favorites - and so perhaps I should experiment a little. It's been awhile... Do you paint?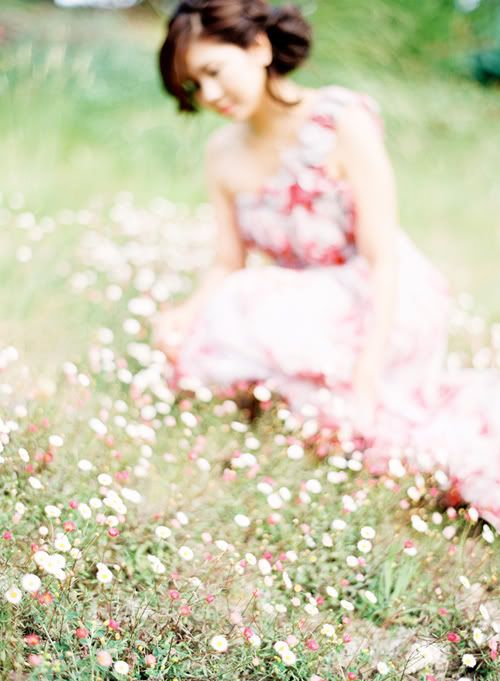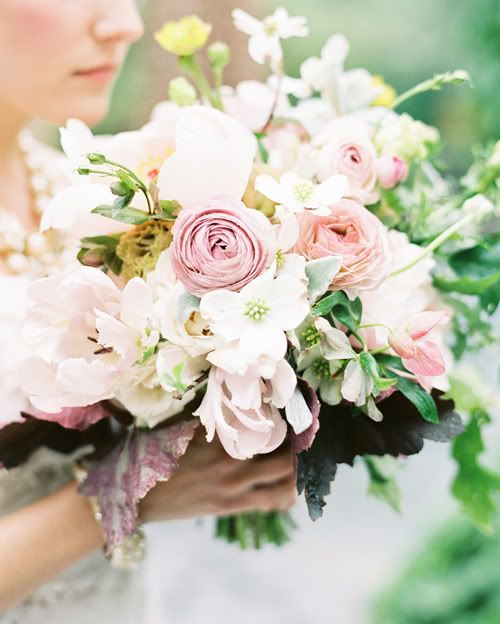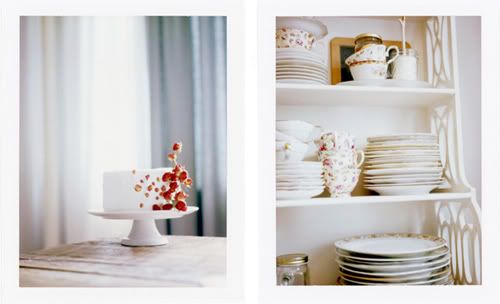 I found out about Jen's paintings on the 100 Layer Cake blog and so I hope you'll click over to visit that gorgeous wedding wonderland when you have time. It's a sweet, pastel-filled dream world.
(images: jen huang)