Purl - decor8 Readers Save 10% (until 9/13)
Sew girl, sew! I've decided that I'm going to pull out my Bernina and start sewing again on a regular basis. I truly miss the feeling of creating and the joy of seeing the finished product. After reading Midwest Modern last week, I feel so inspired to get rolling on some projects.

Problem is, or so I thought, now that I'm truly inspired and ready to sew we are due to leave again for Germany so I won't have my machine with me there. Leave it to my husband to come up with a clever solution. Our friend, who lives only blocks from where we stay, is a seamstress and although she speaks little English, Thorsten suggested that I purchase all the fabric and patterns that I need here before I go and he will work with the two of us to convert the measurements so I can work on her machine. And having her by my side is a major bonus because then I can have a pro around to correct all of my mistakes.
With that being said, I'm placing an order at Purl today and wondered if you'd like to shop there with me? Jen at Purl is giving us a 10% discount running until September 13, just enter "DECOR" upon checkout (leave out the 8). First stop, Amy Butler fabric!
By the way, have you seen my little work space? I blogged about how much manpower we put into renovating it here and here, but I haven't showed you where the room stands today.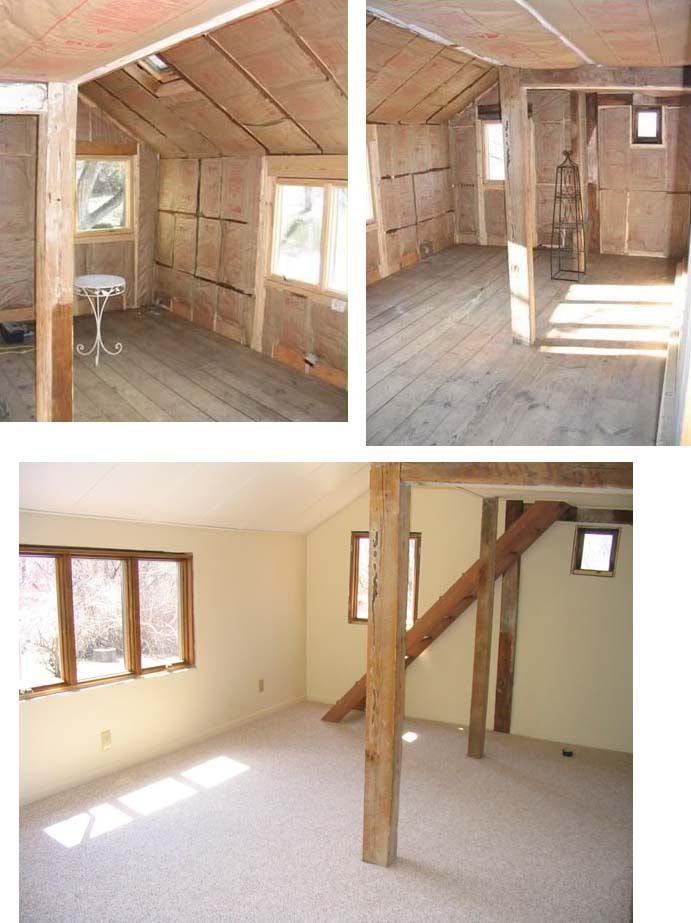 I had a docksta table in the room, but I moved it to another place in the house because I need a sturdy wood table for cutting out patterns and no matter how hard I tried, the docksta always seemed to move just a little. Too bad, it looked great in this space. I'm heading down to Brimfield tomorrow to hunt for a wood table. I'll let you know what I find, if I find anything at all. I'm still deciding where to put all the art I have stacked on my table, and my inspiration board, but here's a glimpse of what it looks like today. Remember, this is an 1875 carriage house, so the beams are original to the house. I need to still install art and make something for the windows (I'm thinking of roman shades), so it's a bit spare.
(sorry, the lighting is quite bad in my home today - severely overcast outside.)
(images from purl and holly becker for decor8)