Creative Craft Nook
Would you like to see an inspirational crafty nook? Danielle from the Thompson Family Life blog wrote in last week to share with decor8 readers a glimpse into her lovely crafting and sewing space. Danielle's inspiration comes from many sources -- retro colors, bazaar style, Scandinavian modern lines, granny chic and vintage kitsch -- all things that she loves and somehow managed to combine to make the sweetest nook ever. Wouldn't you love to spend your day crafting in a corner like this?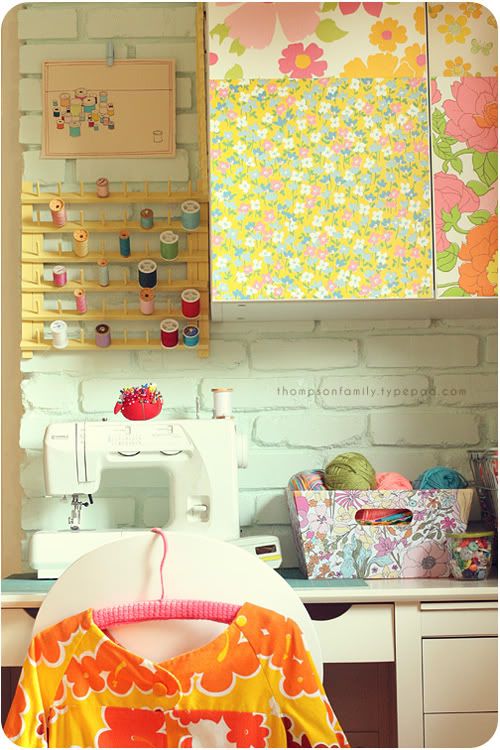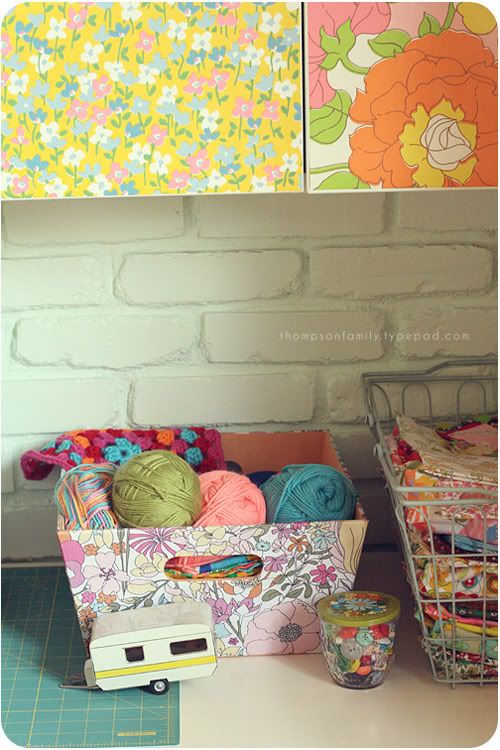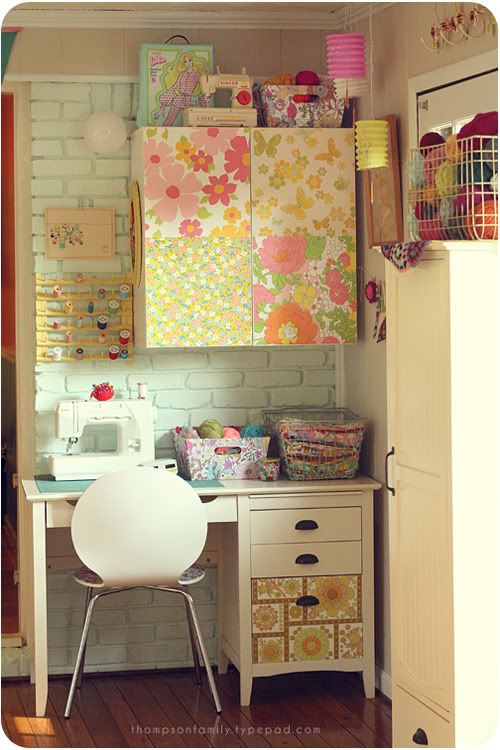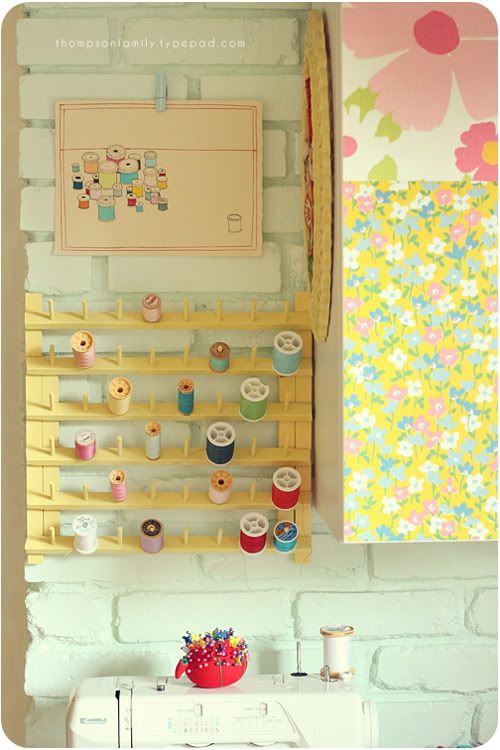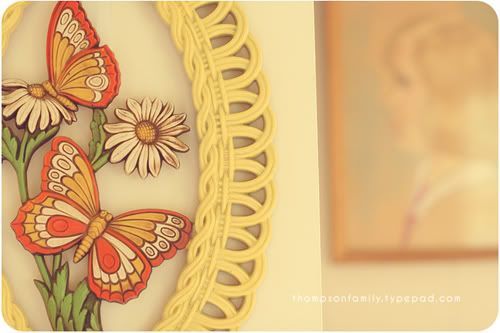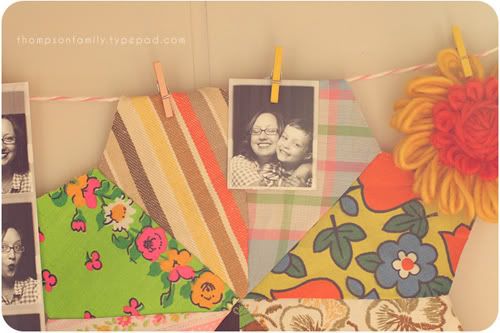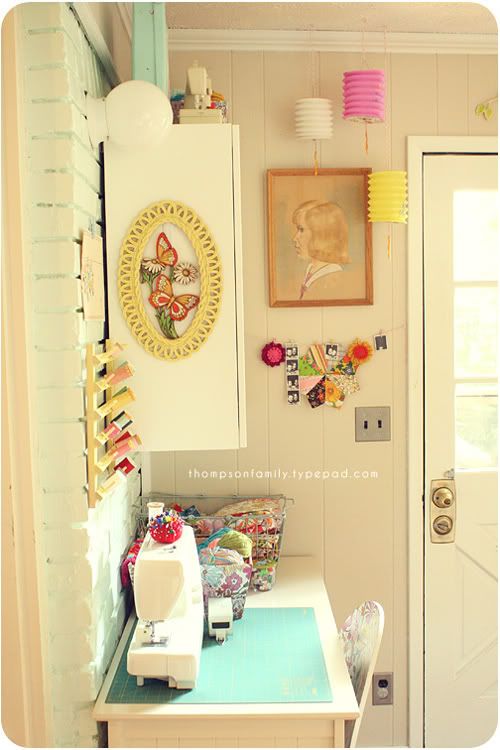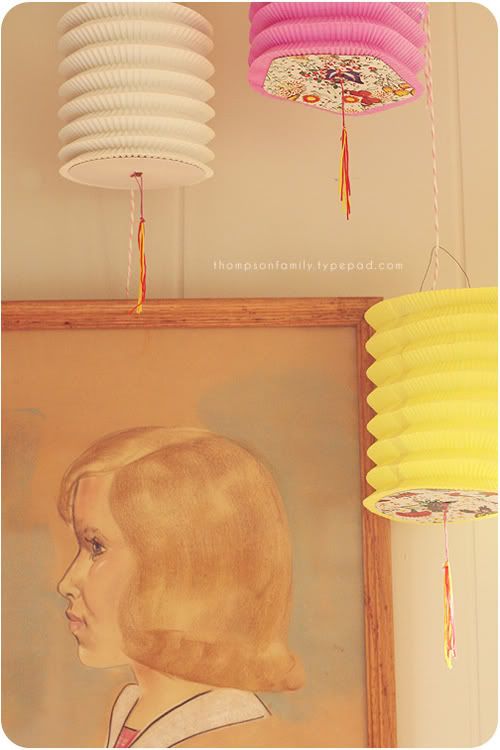 Here is her resource list in case you spot something that you'd like to have. Cabinets: IKEA covered in vintage wallpaper, Desk: Target from a few years ago. Bottom drawer covered in vintage wallpaper. Chair: Liberty of London from Target. Floral Baskets: Liberty of London from Target. Wire basket: vintage. Tin Camper: vintage, Spool rack: Michael's, primed & spray-painted yellow. Spool original art from: Michele Maule. Barbie Case: vintage. Child's sewing machine: vintage. Paper lanterns: eBay. Butterfly Wall Art: Vintage, with outer frame spray-painted yellow. Young girl original art: Vintage.
So pretty! To see more photos and to be inspired by Danielle everyday, please visit her on her pretty blog!
(images: danielle thompson)