DIY One Cabinet, Three Ways
Hello everyone! This is Anna-Malin Lindgren from Helt Enkelt visiting decor8 today for my once monthly column, Handmade Home! This month I'm going to share with you one very special cabinet that I've used in three different ways in my home. A few years ago I was given this gorgeous old French cabinet by my dear mother. It's an antique but was already painted when I received it so I figured painting an antique that was already painted wasn't going to break any rules, right?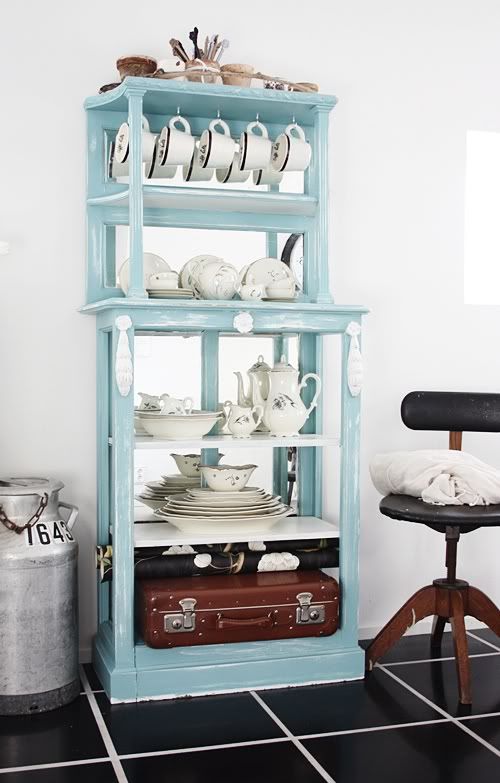 At the time it was a creamy white but after living with it for a few months I decided to give it some color. If you read my blog you know that I'm not usually drawn to using much color in my home but I thought that an aqua color would make it stand out a bit. At first I placed it in my kitchen, but then I got tired of it there and moved it to my bedroom instead.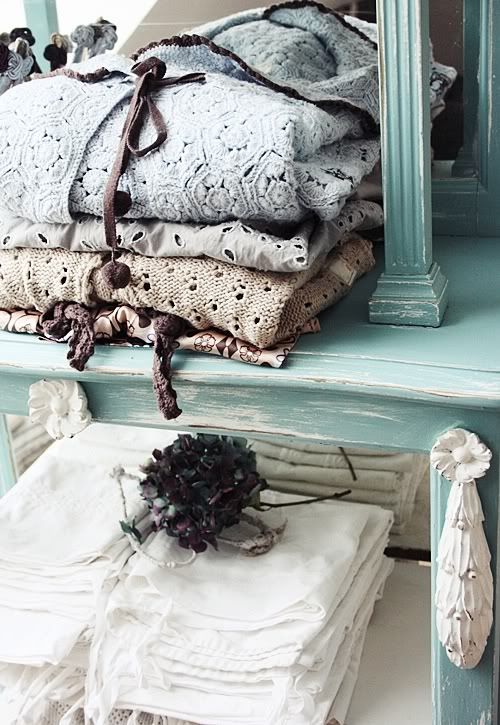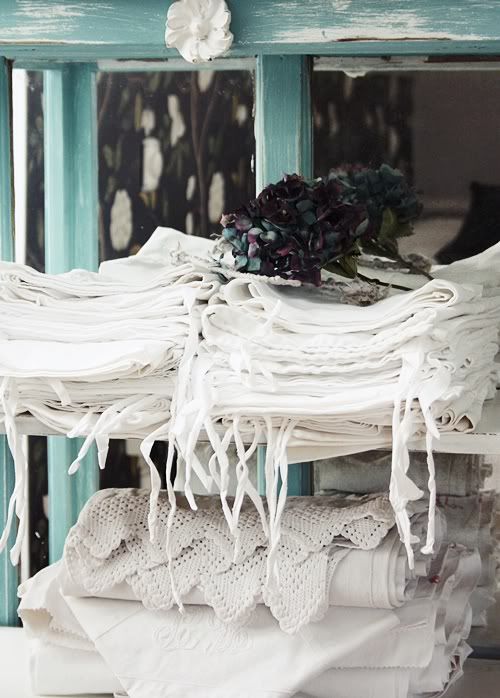 It looked really nice next to my bed -- I placed vintage linens inside and some of my favorite cardigans. It stayed in the bedroom until recently when I decided just a few days ago to move it again into my...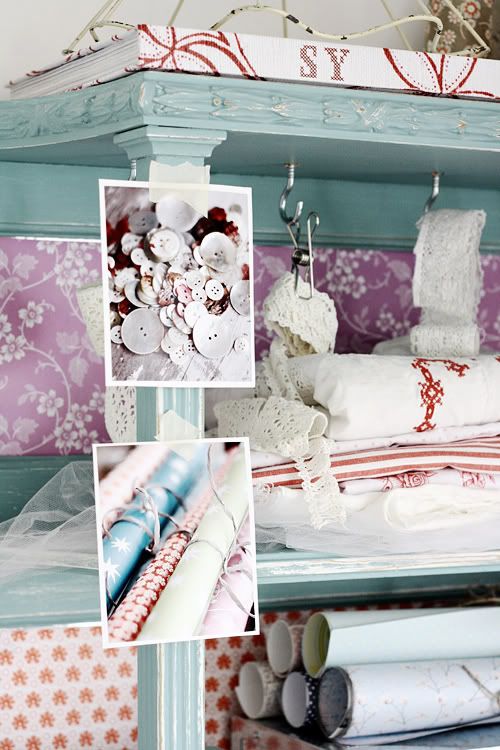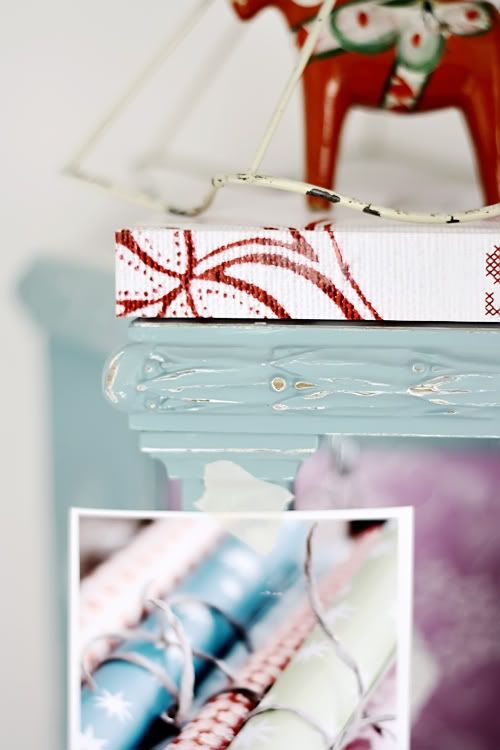 ...Studio! Things move around all the time in my home so this is nothing new. :) Maybe you can relate? I thought to freshen up the cabinet that I would add some patterned papers in cheerful colors, placing them over the mirrors in the back of the cabinet. Out of respect for the cabinet (especially since it is antique), I used double-sided tape so that I can easily remove it when I decide to change things up again. As you can see, it is a perfect storage solution for my some of my creative stuff (and you can see Holly's book on the shelf, some rooms from my home are in her book since she was here last year to photograph it). Who knows... maybe when you see this cabinet again it will be in a new space and in a new color. Only time will tell!
See you next month with some more decorating ideas and inspiration from my home to yours. xo, Anna-Malin
(images: anna-malin lindgren)