Inspiration Is Everywhere!
I recently came across the work of 27-year-old graphic designer and photography Julia Dávila in Madrid. Julia is so talented and I love how she finds inspiration everywhere - from her travels, on the streets where she lives and in the subtle way she uses flowers and other objects to tell a story in her home. Julia is a contact of mine on Flickr and I find her photographs quite transporting and so I asked her if I could share them with you today to inspire you.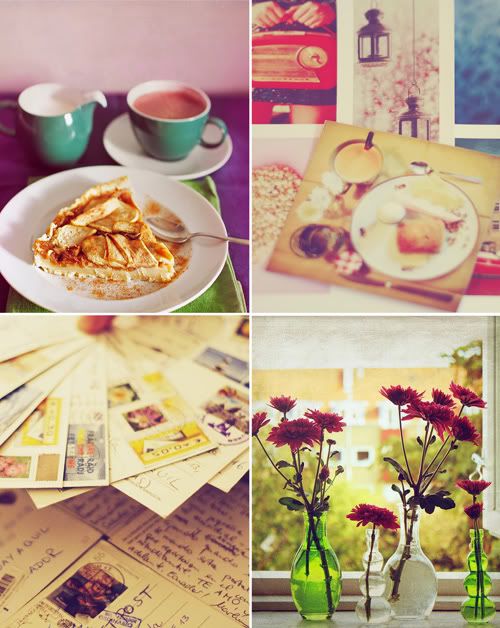 I think it's important to be on the look out for inspiration no matter where you are. The details are there, you just have to look for them and if you have a camera or even a camera phone, capture them somehow and see where those captures lead. Perhaps after seeing these photographs you will feel motivated to take more photos. I have to make a point of it more myself so today I plan to go out and grab a few bouquets from the farmers' market for myself so that I can photograph them at home tomorrow. I'm dying to see what is selling at the market now that spring has sprung!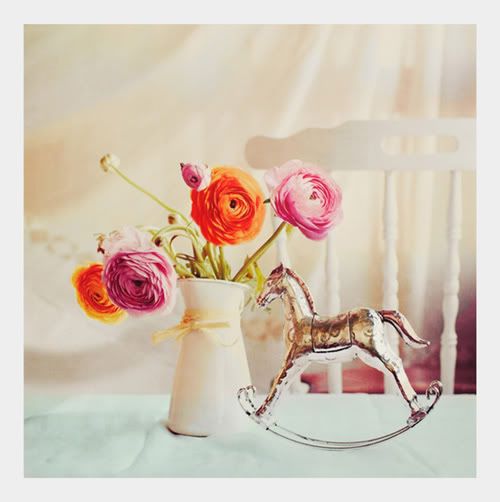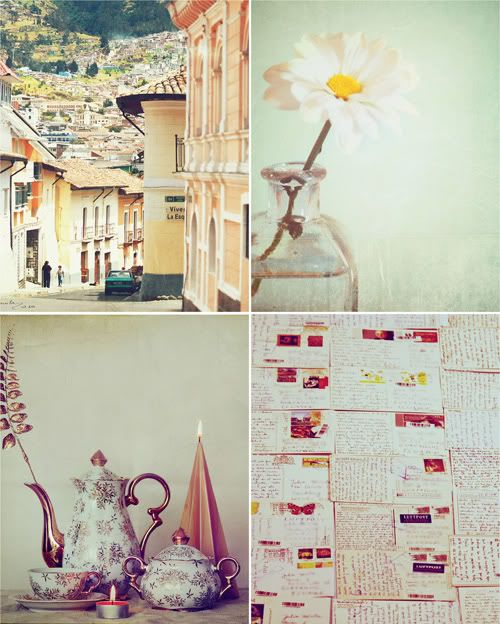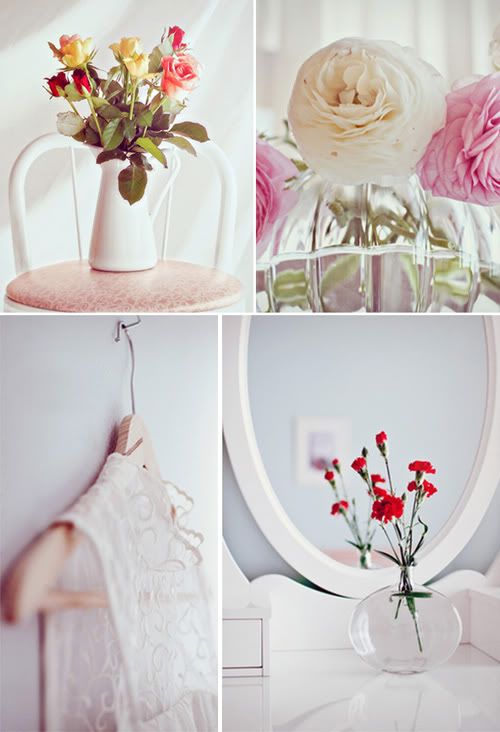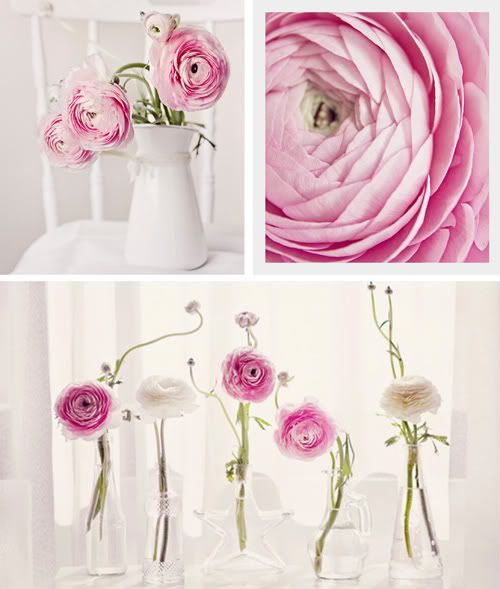 Julia told me that her source of inspiration comes from the changes in nature as the seasons unfold with new flowers and colors in the nature environment around her. She is also inspired by the many marvelous photographers out there who, "Capture the wonders of nature with great finesse," and their work plays an important role in the progress of her own. Julia dreams to someday cover the walls of her home with her own photographs and also put flowers of all kinds on her walls (I must admit that sounds quite avant-garde and intriguing) as part of a beautiful installation to inspire her work further which instantly made me think of this photo showing tons of silk flowers in a dining area.
Beautiful!
(images: julia dávila)