Industrial Chic In Buenos Aires
Ready to see a lovely industrial chic loft in Buenos Aires, Argentina? Karina Manghi is a photographer (with an etsy shop) and blogger who authors site Le Blog Secret. Her loft has lots of bohemian elements to it as you will soon see. It's a happy mix. It's a home with a creative soul.
Karina and her husband decorated the house around the idea of being industrial with a touch of chic that would accommodate their family and not be too fussy since they have kids and entertain their friends and family often. She said the hardest part, because her taste runs the gamut, was to edit as she decorated. I think that this is a issue many face, especially when you are mixing and matching and have a more eclectic sensibility.
Some of her favorite prints look fresh and modern against that gorgeous vintage tile on the floor.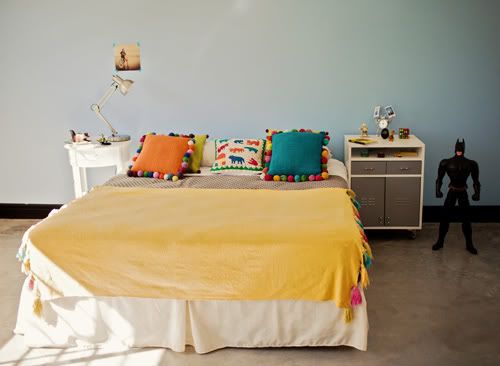 Her son's bedroom - love the giant batman!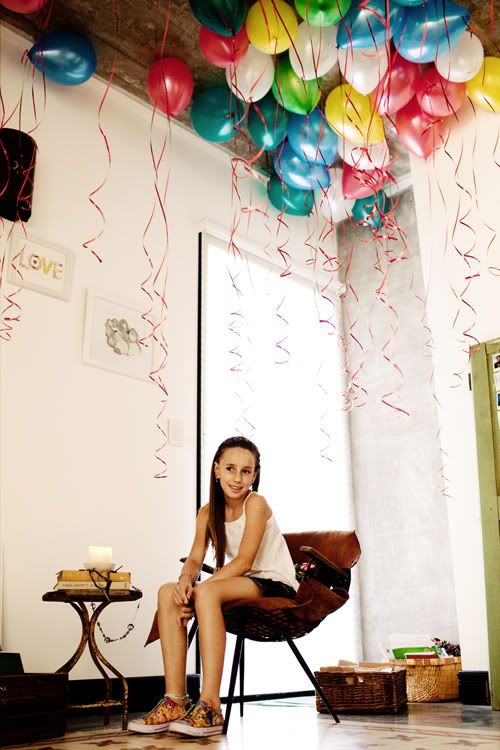 Her lovely daughter in their entryway, a festive welcoming with the fantastic assortment of colorful balloons! Nice idea for a party.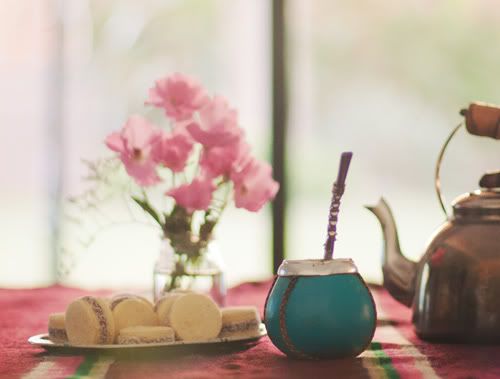 A quiet afternoon with mate tea...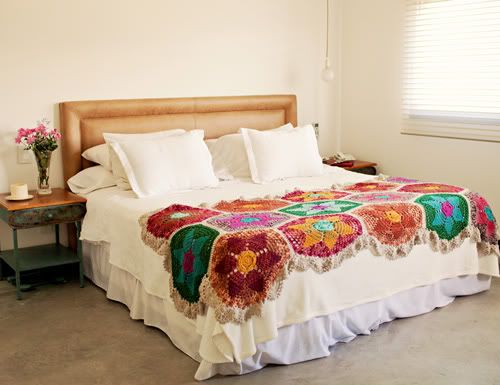 Karina's bedroom - lovely quilt...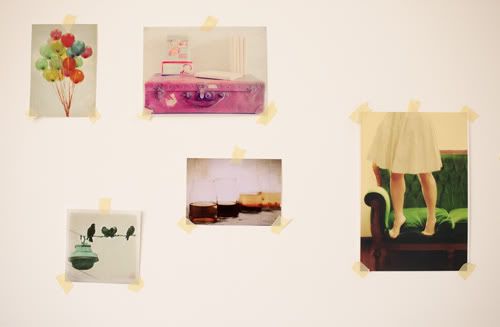 A simple way to display photos on a wall - tape! No frills! Let the images speak.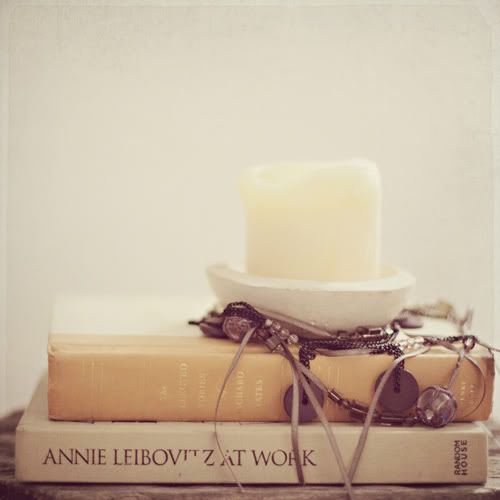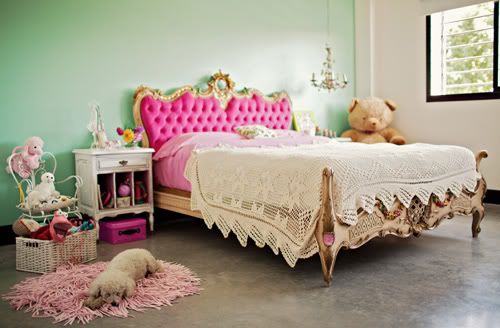 Her daughter's bedroom, complete with adorable dog and vintage bed found at a flea market!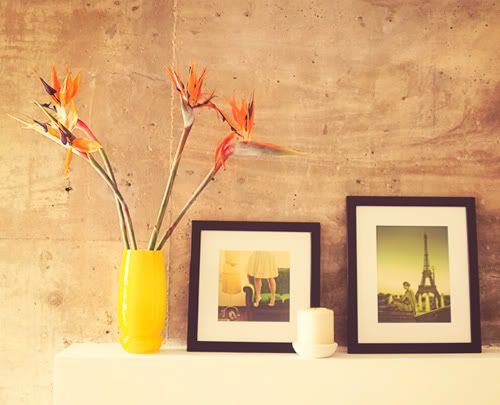 A curious assortment of things.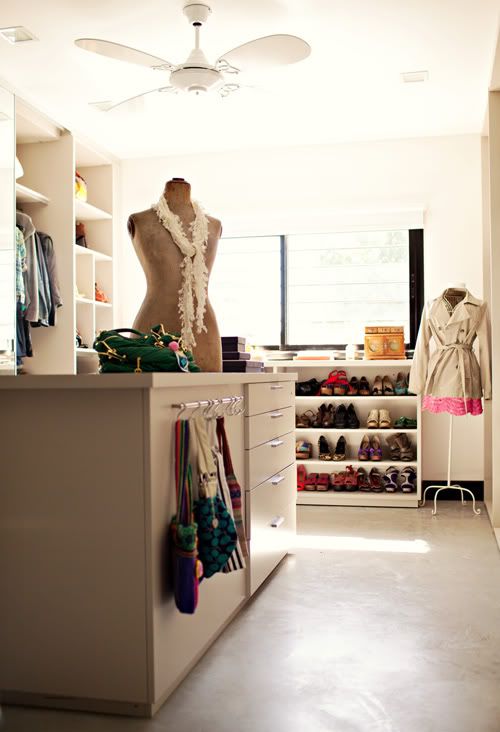 Her amazing closet. Drool. I love the polished concrete floors, they reflect so much light and illuminate the space beautifully, naturally.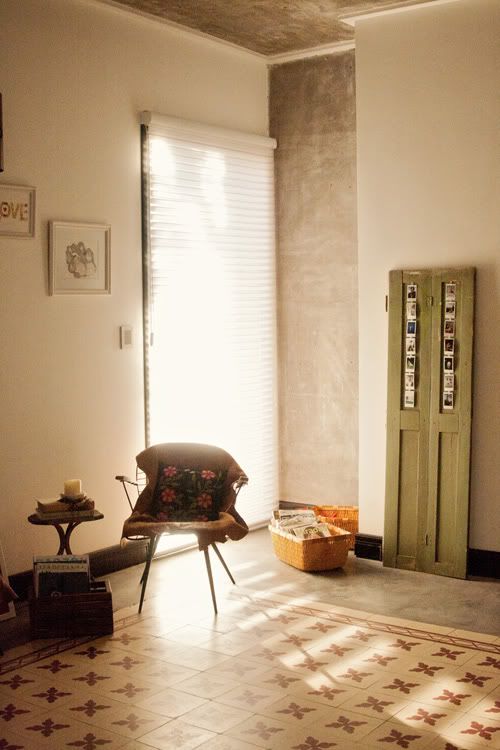 Don't you love seeing her photographs taped onto that old green folding door? Pretty. And the lighting here is gorgeous. It reminds me of an old film...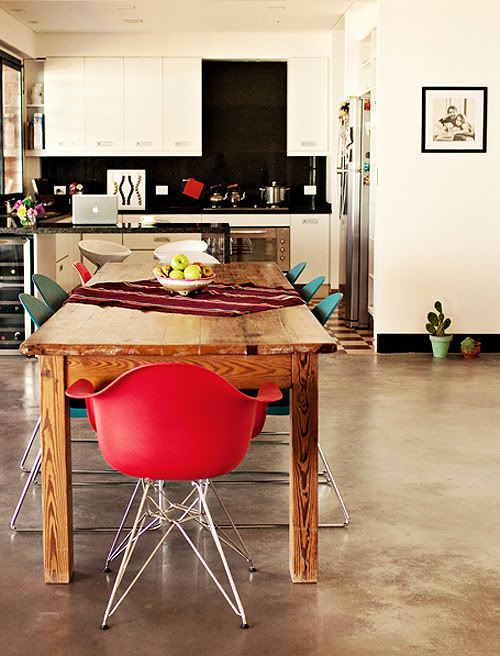 Karina admits to not liking clutter but she does love to display illustrations from independent artist, beloved objects, her own photographs and those of others, her kids artwork, and travel souvenirs. Since she cannot fall back on a big box store like IKEA (there isn't one there), she said she has had to find ways to be more creative and had built many affordable things by hiring a carpenter. She also hits flea markets for one of a kind vintage items.
Karina thank you so much for sharing your home with all of us today!
(images: karina manghi)