Farmhouse Style at Dreamy Whites
Ah, farmhouse living. It's both Rachel Ashwell (did you hear that she just opened a B&B?) and Atlanta Bartlett but it's also online shop Dreamy Whites owned by Californian mother, decorator and blogger, Maria, who lives on a ranch (her husband is a horse trainer!) and has 5 children. I admire how she still manages to maintain her beautifully white home - where all of her product shots for her store were taken and shown below. Amazing, inspiring, OMGosh! How does she do it!? Lots of patience, bleach and a good bar of soap, no doubt.
Let's talk about farmhouse style for just a bit, okay? To me, farmhouse style can range -- it can be loaded with dark reds, navy blues, piled high with geometric quilts in primary colors and topped with plenty of dark brown wood furniture, carved or rustic with clean uncomplicated lines. The farmhouse that Maria at Dreamy Whites promotes though is the more French country style. Farmhouse style can be both country cottage and coastal chic, French and American (or any other country for that matter), white with pastels or whites with blues and reds come to mind when I think of farmhouse colors. The Farmhouse style that fans of Dreamy White love though is the more romantic, faded look that resembles what Rachel Ashwell pioneered with Shabby Chic and later with decorators like Atlanta Bartlett-- the palette is mostly white, pale minty green, pinks, blues, in other words lots of unapologetic love for pastels and for all things worn, used, salvageable, repurposed and slightly chipped or with some patina (think old vintage mirrors or wooden tables with a faded old coffee ring here and there.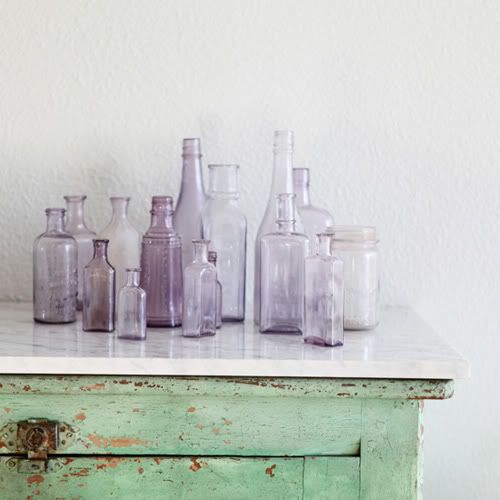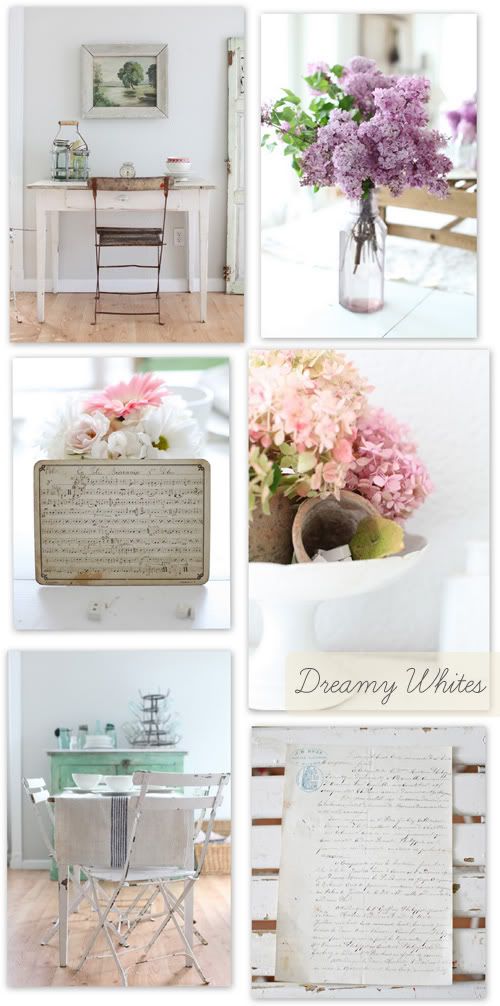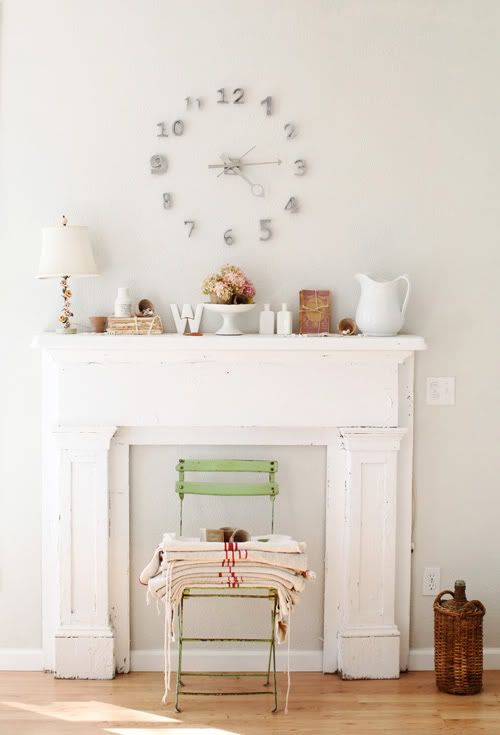 Also with farmhouse style you can find lots of floral prints (think dainty blooms laying next to larger scale roses for instance) and stripes (like ticking). Linen and canvas lay next to soft brushed or voile cottons that drape beautifully and feel like butter. Enamelware, French bed linens, pillowcases that tie, a slightly battered French wooden chair that folds... Flooring ranges from hardwood floors (the older the better), subway tile in white, penny tiles, old faded Belgium tiles in the entryway, wood floors painted in glossy white or gray. Furniture can include everything from white leather sofas with clean lines and slim legs to overstuffed white cotton canvas (very Shabby Chic). Vintage wooden dressers lined with faded vintage wallpaper, large wooden French cupboards painted in soft blue, benches stacked with blankets and pillows. Lighting runs the gamut as well -- everything from ornate crystal chandeliers to clean almost industrial-style lighting and even the occasional punched tin lantern from Morocco -- all have their place in the farmhouse these days as farmhouse style has evolved to allow in some elements of Asian decor, few but some -- like large white leather or silvered leather pouffes for example.
If any of these things resonate with you, then you have to definitely check out blog and online shop Dreamy Whites. I definitely like some of the things shown above, like the lavender vintage glass bottles (my husband has a collection of them on his windowsill in his office) and I used them in my book to display flowers in Leslie's studio in the "Attention To Details" section of Decorate. I also like all of the field flowers, so casual and uncomplicated, displayed in various vessels -- mostly ones that were not originally created as vases like jars and tea tins... I also love the old French tin shown in the first photo above, it has gorgeous color and pattern, doesn't it? I could imagine using it on a shelf in my office to hold business cards or extras like tape or staples.
It's amazing to think about farmhouse style and all that it encompasses, isn't it? What comes to mind when YOU think of farmhouse style? I often wonder how the perception varies according to where on lives. If you could mention where you live and then highlight some hallmarks of Farmhouse Style in your part of the world, that would be great! :)
(images: dreamy whites)