DIY: Little House Mobile
Hello again everyone, it's me Sania Pell. Following my last posts about how to make lovely Liberty garlands, flower napkin holders and fabric wrapped lampshades, next I'll be explaining how to make the hanging house mobiles that we suspended above Holly's signing table as a little visual eye-catcher away from our main table setting.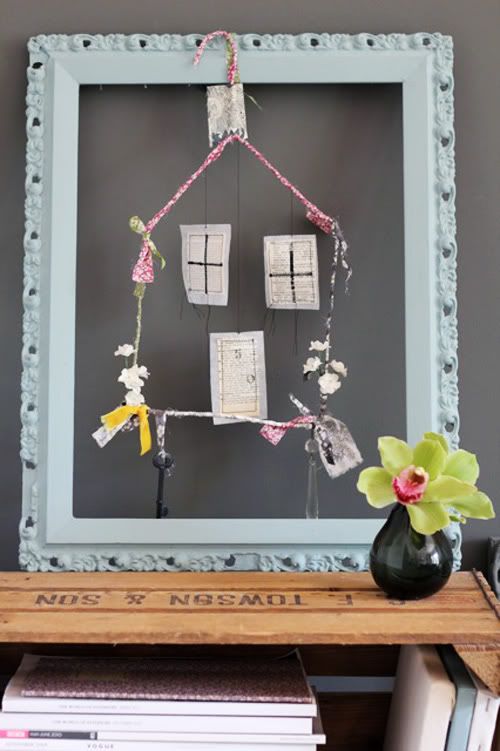 As the party was to celebrate Holly's book launch, I had the idea of creating a hanging mobile that linked to the theme of her book - decorating! The flower and leaf garlands were very much about Spring but these mobiles are all about houses and homes. Here is how to make your own little house mobiles.
(Click HERE to download the steps in XL size.)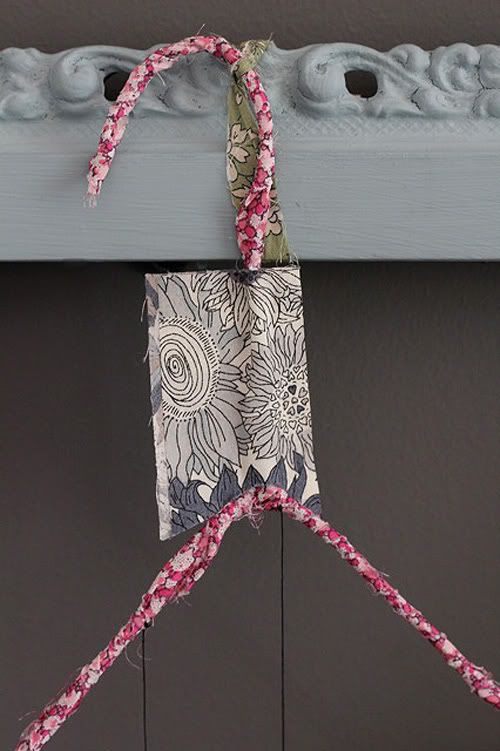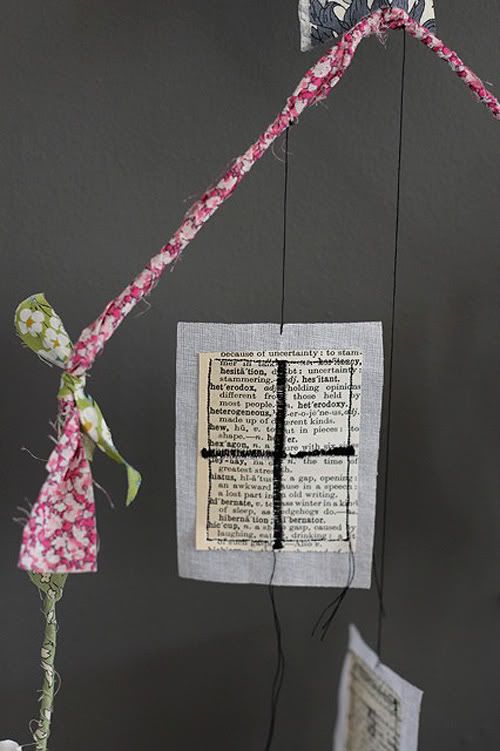 We made three variations of this house and suspended them close together at slightly different heights. At home you could hang it on the wall using the hook of the hanger or use fishing line or cotton to suspend them from your ceiling and watch them moving around. The doors and windows spin independently in a breeze.
For my photos I opted to 'frame' the little house by hanging it on an old picture frame I had painted duck egg blue and simply propped it against the wall.
This is another little project that costs next to nothing and can easily be done with things you may have at home already. I do hope you've enjoyed this project and that it has inspired you to try something new. If you have any queries about this project please put them in the comments and I'll help if I can. And if you tried making your own Spring garland or wrapped lampshade after my last post, let us know how you did in the comments, we would love to hear about it! Thank you all again for reading and happy making! - Sania x
(images: sania pell)