DIY: Spring Garlands Using Liberty Fabrics
Are you ready to be inspired by some tabletop DIY ideas? Today London-based stylist Sania Pell has so generously taken time away from writing her next book to join all of us on decor8 to share how to add handmade touches to your table. I have three posts from her that she so beautifully prepared to inspire your next party, from a wedding to a sweet and festive brunch at home amongst friends, all taken from the styling demo that we did at Liberty in London last month for the launch party celebrating my new book Decorate. Take it away, Sania!
Hello everyone, it's Sania here. I'm sure you have all seen Holly's post about the Decorate book launch and styling demo at Liberty last month. It was an amazing day and a pleasure to collaborate with Holly and Leslie and to meet everyone who came along. If you were there, I do hope you took some useful ideas away with you to use at home. If you weren't able to make it, then Holly has kindly given me the opportunity to share how to make some of the items we created.
I thought I would start by showing you how to make these decorative Spring garlands.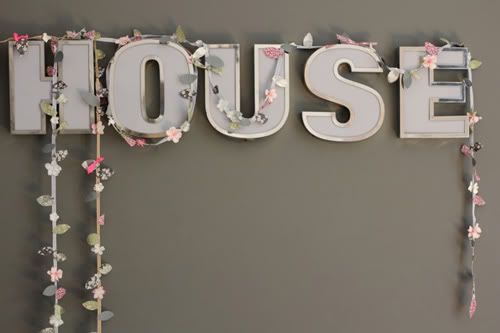 I love the way these garlands look like little Spring branches with new leaves and blossom – perfect for a Springtime party. The great thing about these garlands too is they are made so that they look equally lovely from both sides, so you can hang them as you wish.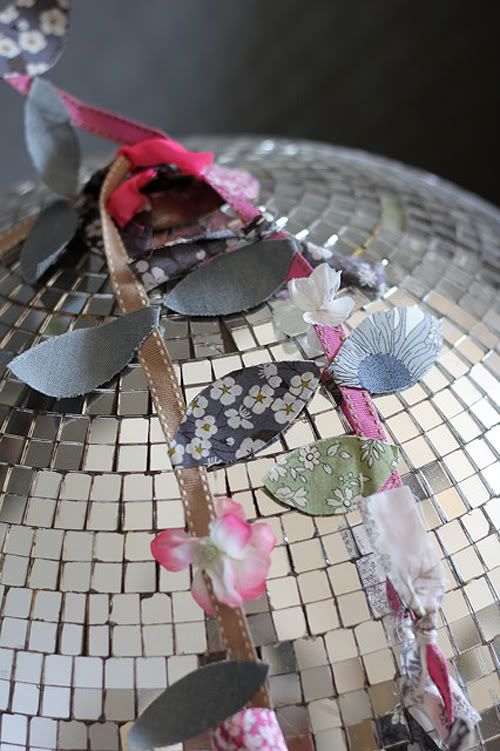 They are quite simple to make and although we used Liberty's own fabric designs. You can see a selection of their patterns on their website.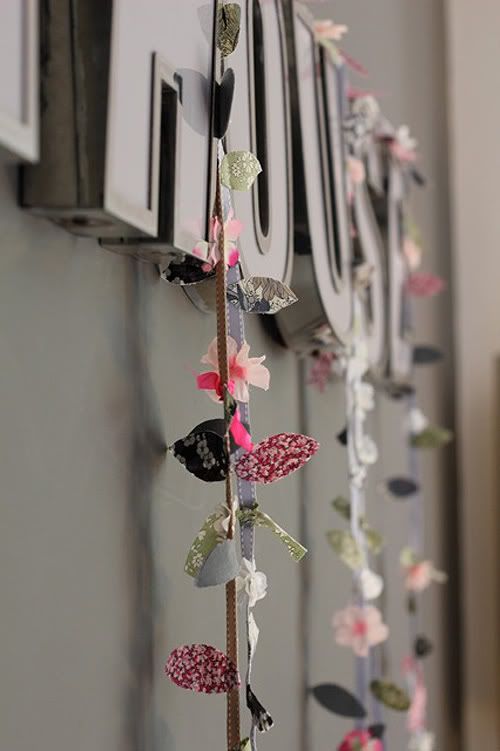 You could be thrifty though and make them using scraps of fabric and ribbon you already have at home or if you want a specific color palette you could buy some ribbon and fabrics to match. They don't use that much fabric, though it does depend on the length of your garland!
(Click HERE to download XL version of the above instructions.)
One of the things I talked about at the demo is that when styling , 'a little bit of wrongness' can make things right. It can make things more visually interesting and stop things looking too safe. We added a little bit of bright, neon ribbon to the garlands and overall table setting so that it didn't become too matchy-matchy and to add a pop of colour to grab your eye as you look at it. - Sania Pell.
Thank you Sania for breaking this down for us - gorgeous and inspiring just like you!
Readers: If you have trouble reading the instructions above, please click on the image and then save/print it out to refer to while you're making -- or just drag and drop it to your desktop. Enjoy!
(images: sania pell, holly becker)