Garden Inspiration
Hello Friends, it is Leslie here with June's edition of Color Me Pretty on decor8. I have been spending many hours recently tending to my little garden so I have fresh greens on my mind. I know, it seems you either love green for design or you don't. However, I am here to give spring green, chartreuse, blue green and yellow a chance. I hope you enjoy this simple palette.
But first, here is where my inspiration began... in my very own flower garden at home here in southern California.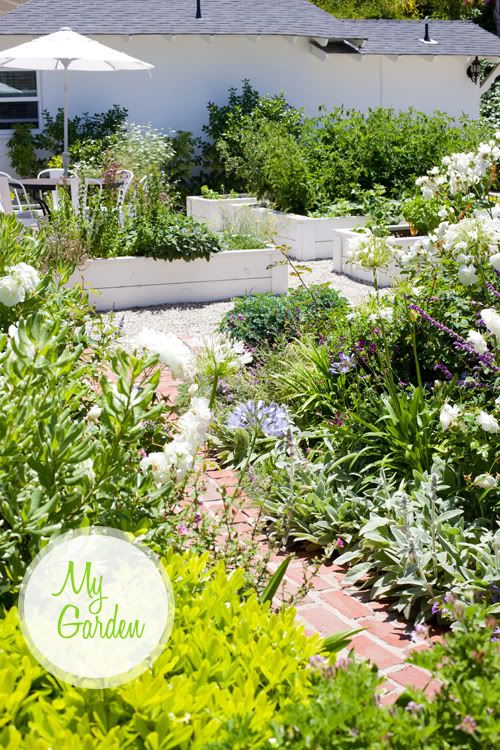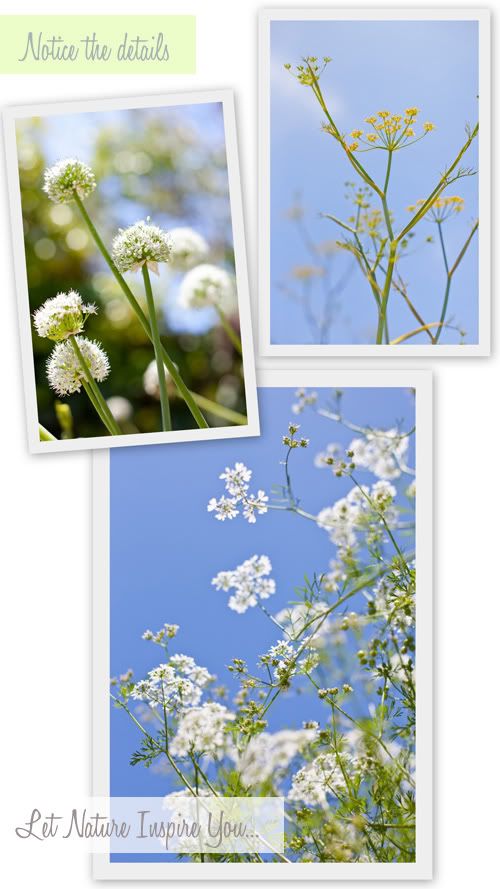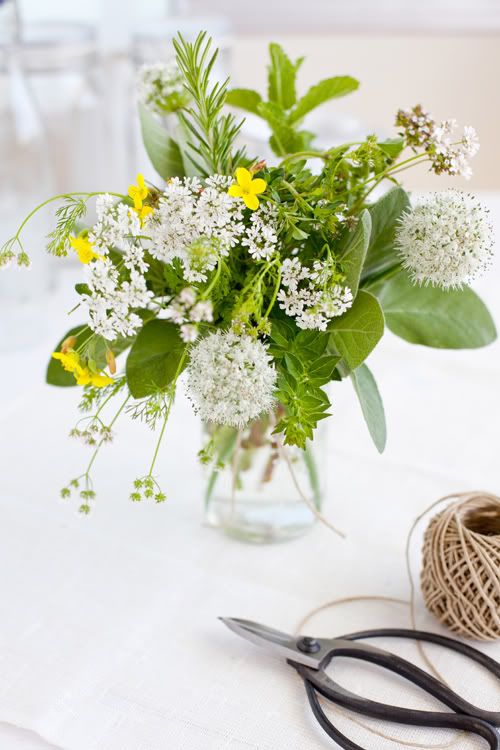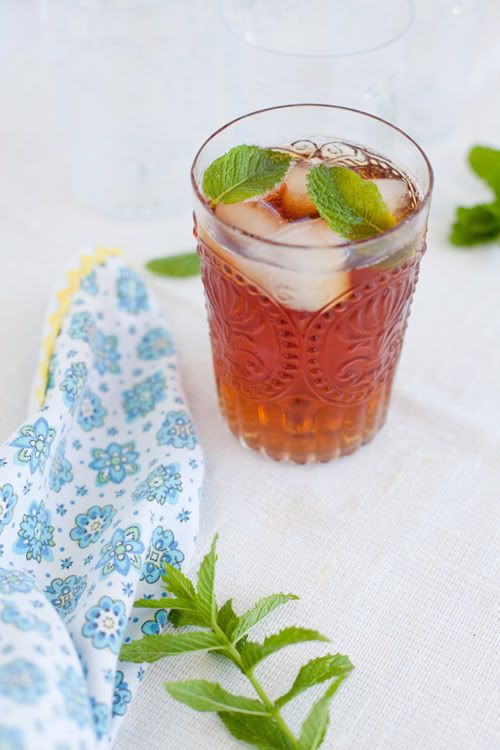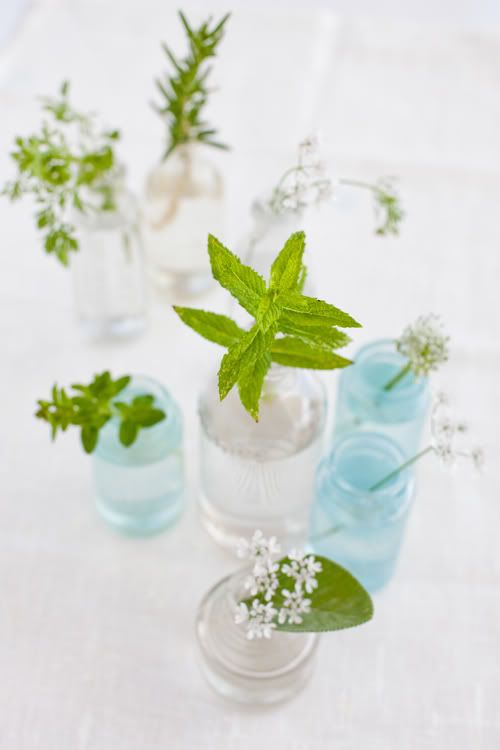 First, I thought it would be fun to do an arrangement of edible herbs from my garden. I picked sage, mint, thyme, rosemary, oregano flowers, cilantro flowers, arugula flowers and onion flowers for a little bouquet. I popped it into a glass jar and think it would be a sweet gift for my friend who enjoys cooking. The leftover sprigs went into some little vintage glass bottles. If it is summer where you are please take advantage of all the bounty at your farmer's markets and stands. Make yourself an insanely large salad because it will taste extra good this time of year and pick up a bunch of herbs to enjoy in a vase. Mixing herbs with flowers can look beautiful too. Peonies and mint smell amazing together!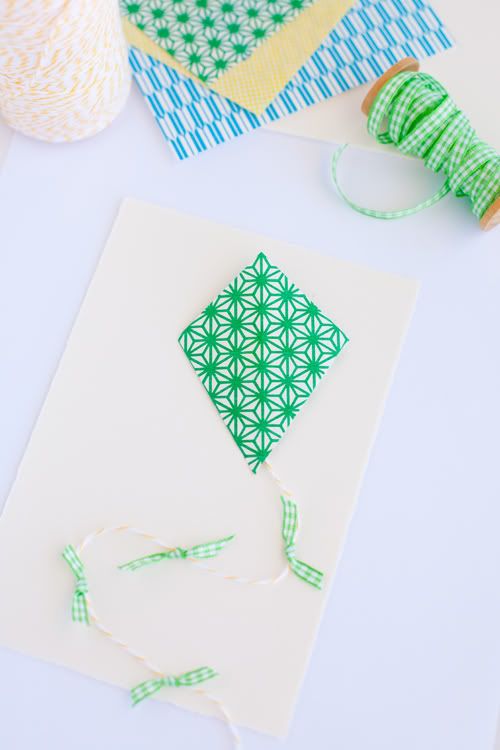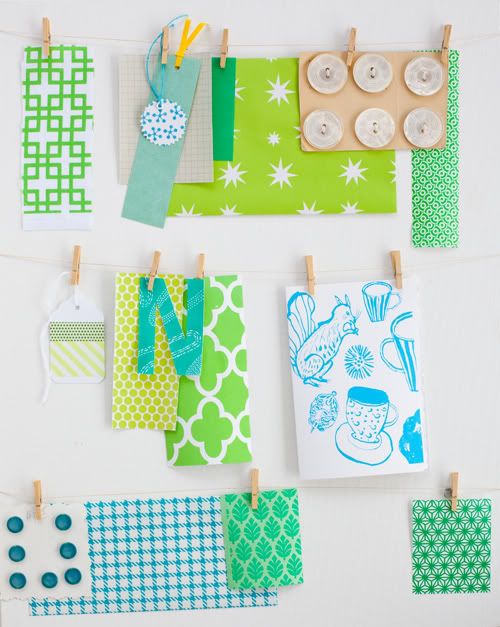 Then I felt inspired to pull together a mini mood board. On this small peg board I have a fun card by Cornelia O'Donovan for Pearl & Black, and some scrap pieces of fabric and papers. When using a limited palette like this it is nice to experiment with patterns. It is important to have both larger and a smaller scale patterns to create a sense of balance.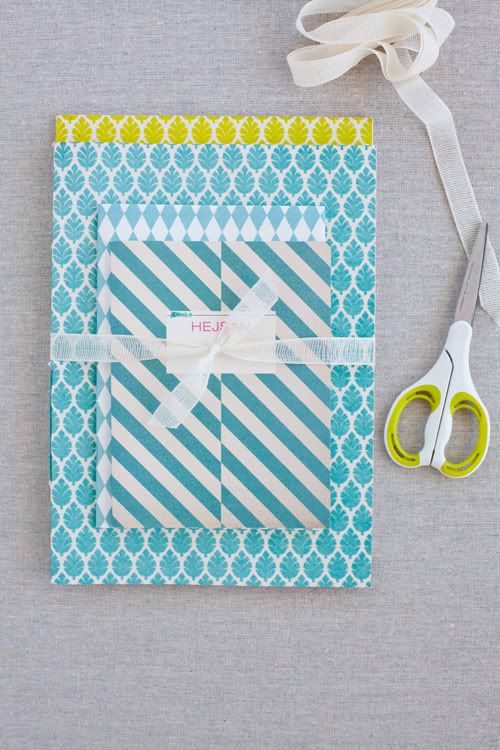 These patterned notebooks are by Labclip, o-check design graphics and bungalow.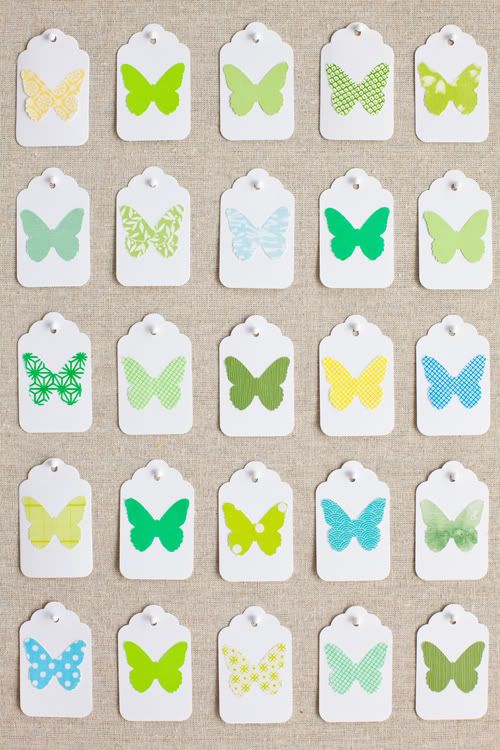 I pinned up some butterfly tags I made to spruce up simple wrapping. I used the large "Punch All Over The Page" butterfly punch by Martha Stewart. I have been seeing framed collections of "punched" butterflies that also look pretty and provide an interesting way to showcase paper scraps you may have!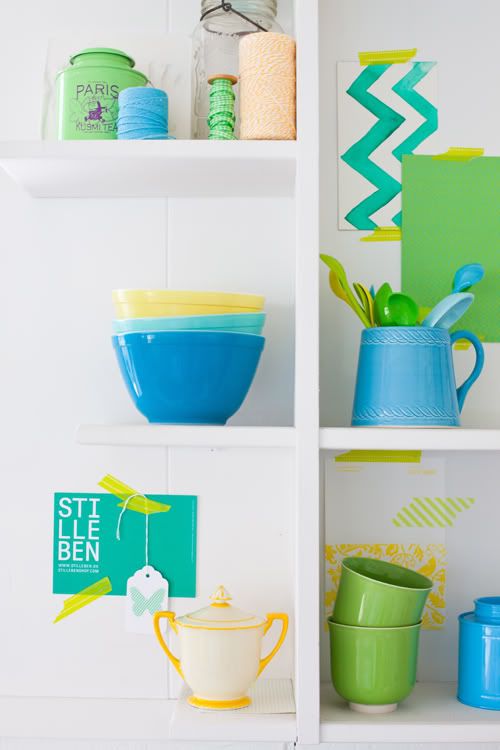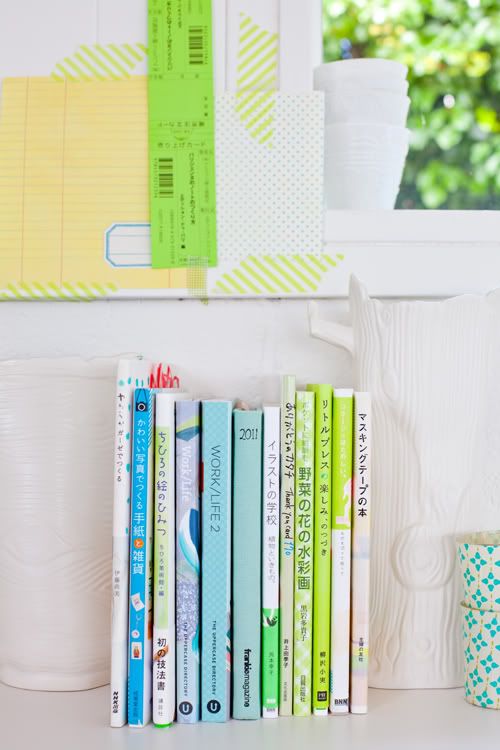 I hope I sparked an idea or two for you to take away for a project you may be working on. Thank you for having me here. See you next month, - Leslie.
(photography + styling: leslie shewring)