Relaxing Amsterdam Apartment
When I was in Amsterdam recently at our blogger's event, Meet The Blogger, I met Desiree from the Vosges Paris blog through her friend Karine Kong from online design shop Bodie & Fou. Intrigued by Desiree because she was so enthusiastic, personal and friendly, and since she had reached out to me long before the event, I decided to chat her up a bit. She is quite a passionate decorator! Once back home after the event, she wrote to me about her home and shared some lovely photos of it that got my attention - you'll see why in two seconds...
Desiree lives in Amsterdam in an 85 square meter small ground floor apartment with a little garden next to her living room. The building is about 23 years old and was built when the city of Amsterdam started to revitalize the eastern docklands. She is happy to be surrounded by water and history and says, "There are plenty of old warehouses and during my daily shopping I find myself often in former warehouses... I also live very near to the city center which is A+." Her children are grown and have left home but she is close with her neighbors and colleagues and has a beloved cat called Mister Cheese. She is inspired by Amsterdam and her life there roaming the city, "I love to bicycle through my city... ideas for my home can pop up any moment -- from seeing a beautiful piece of furniture to finding an old piece of wood or seeing a bare wall," explains Desiree.
She also loves to find inspiration through reading blogs, interior magazines and books, "You will find them (magazines/books) in every room of my home". In fact, the decorating idea for her studio came to her one day while considering her vast collection of magazines and how much she enjoys displaying them. Around the same time, she noticed that her local post office was throwing out old tables and she got the idea of displaying her magazines on them. She even found an industrial cart (see image below) outside of the post office destined for the trash that she grabbed and brought home. Score!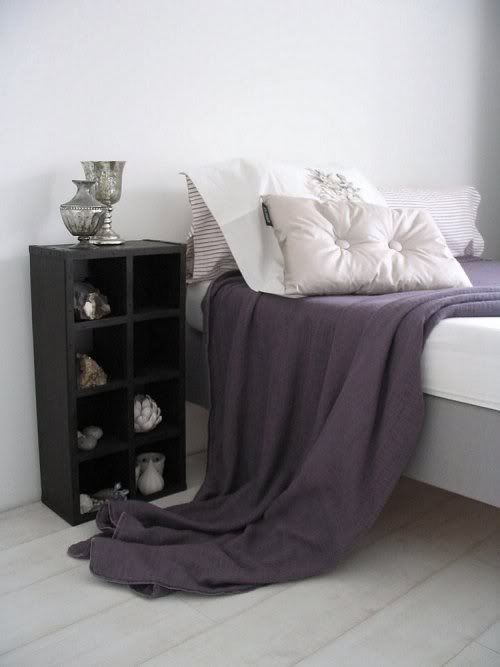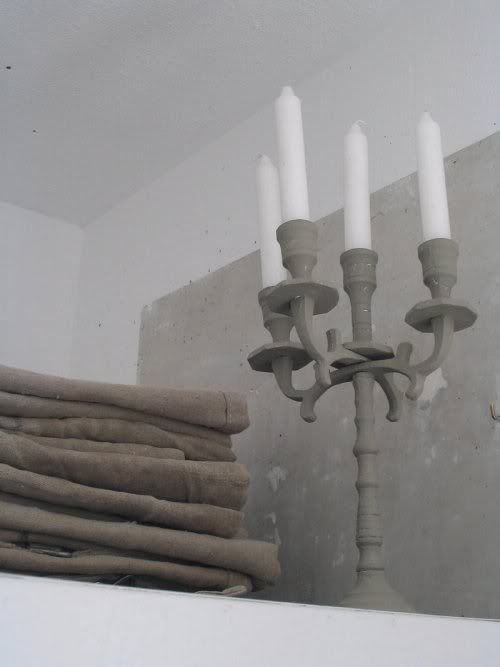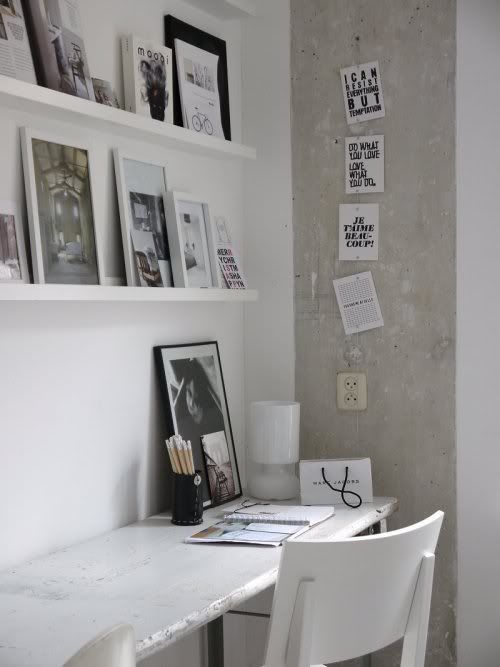 While she loves design, her day job is in a very important, meaningful profession as a social worker where she is not able to decorate but to reach the heart and change lives in a different way. Decorating and blogging help her to use her creativity outside of her important role in helping others in her community. Her life has a good balance that works for her. When it comes to decorating, Desiree doesn't do it professionally but as a hobby. She simply loves experimenting. "I like to try things out. I can display a set of posters on a wall and leave them there for a few days and then if I still like them I may frame them and give them a permanent spot and if not, I'll simply remove them and move on," Desiree says. No stress! Just fun!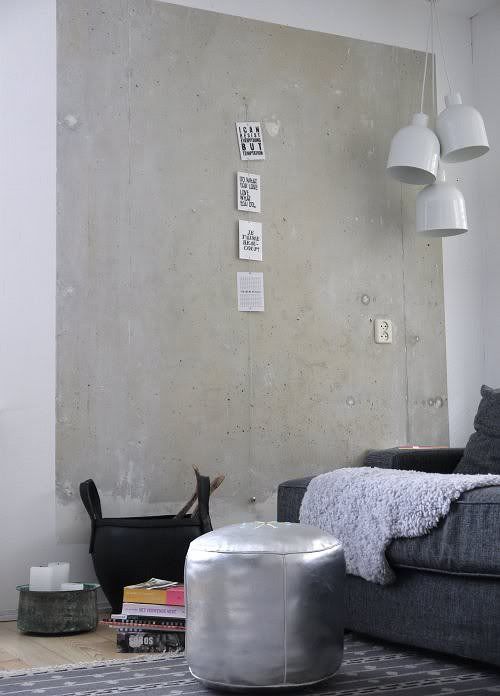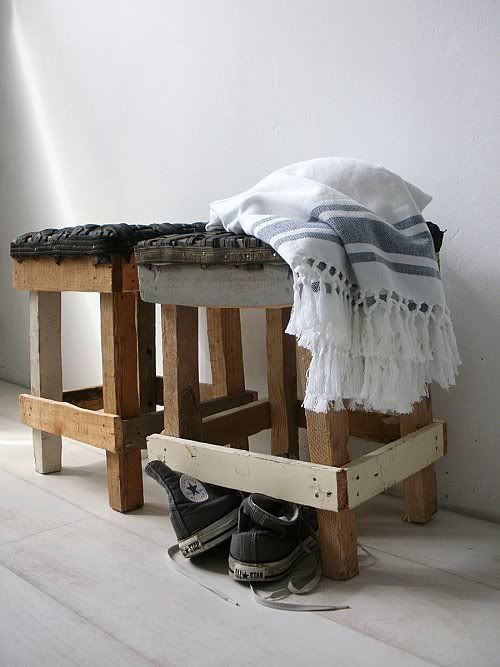 On the wall in her living room she has installed lots of different things in a single hue since finding a common theme among different objects unifies the collection. "Your home does not need to be too serious. I add things and change them very easily. Someone once told me when I was thinking way to much about what color to add that, "It's just paint!", so you can change it again if you don't like it," which helped Desiree to not take decorating so seriously.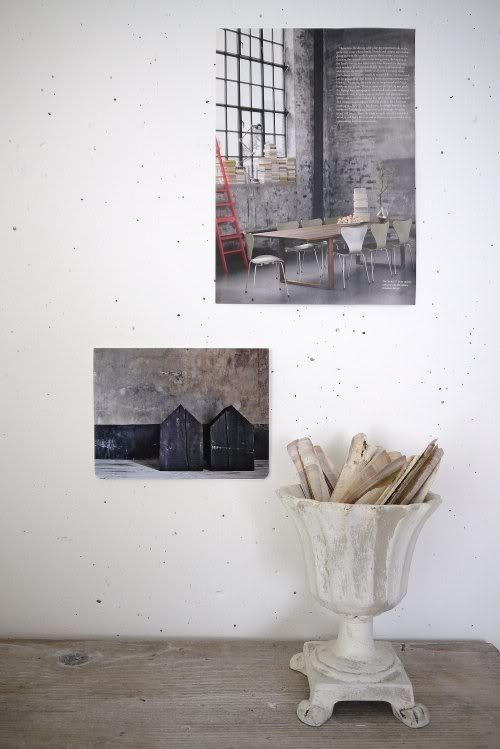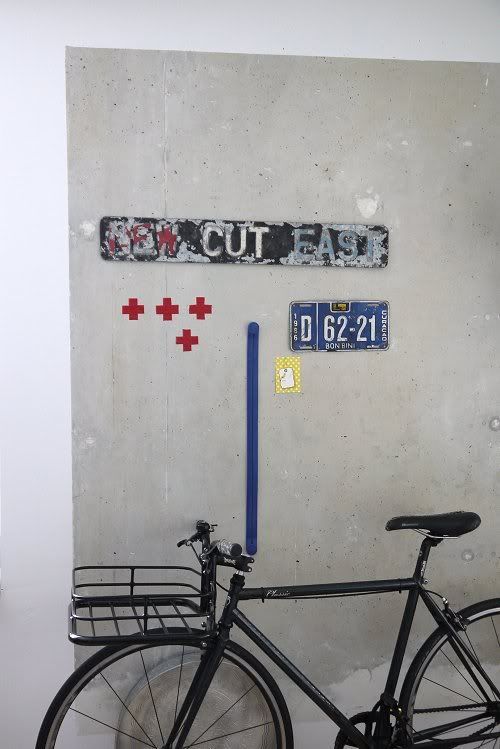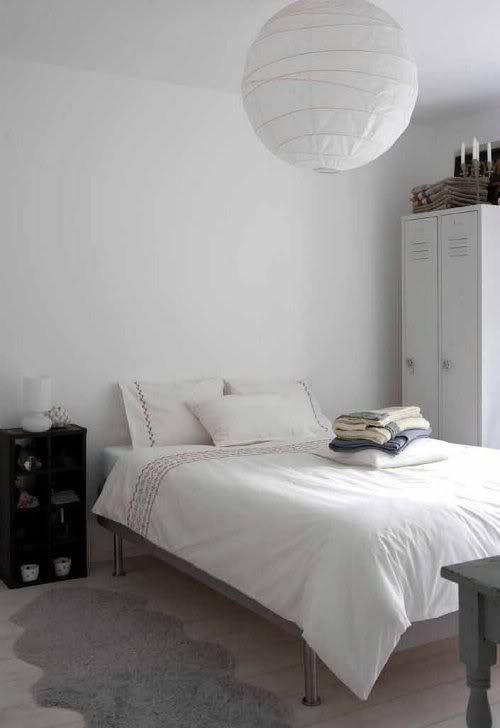 This creative lady loves her home mainly because the atmosphere is calm -- something she needs after a long day as a social worker which can be quite the opposite! She likes how the rooms flow from one to the next visually, and to do this she keeps the foundation colors the same. Each room has white walls and a concrete focal point. By repeating certain colors and textures, yet using them a bit differently in each room, she is able to create this calm flow throughout the home.
With her color palette being so limited, you may wonder why her home doesn't feel cold. The secret to making a home that has so much gray, white and black into a cozy abode is to use various shades and finishes (glossy, matte, etc.) and to use lots of texture and mix in natural elements. You can spot everything in her home from recycled rubber to natural wood, vintage wood, fur, glass, concrete, metal, recycled wood, metal and paper -- all add texture and life -- and is a smart way to inject warmth into an otherwise cool palette. Great trick!
What a lovely apartment in Amsterdam! Thank you dear Desiree for sharing it with us!
(images: desiree and ikea family at home)