Neon Fluorescent Touches
Hello friends, it is Leslie here with Color Me Pretty for July. I just got back from Tokyo so I thought it would be fun to share some of my color inspiration from the trip. Similar to last summer, I noticed a wide use of fluorescent colors in home décor items, fashion, stationary and even crafting supplies (read Neon Pink here). Small blasts of color can really liven things up. I have gathered a few ideas that I hope will get your creative wheels turning.
If you cannot imagine anything permanent in your home with such electric color, try introducing a tiny bit on a mood board. I made a little garland using tape and beads in fluorescent pink, yellow and orange.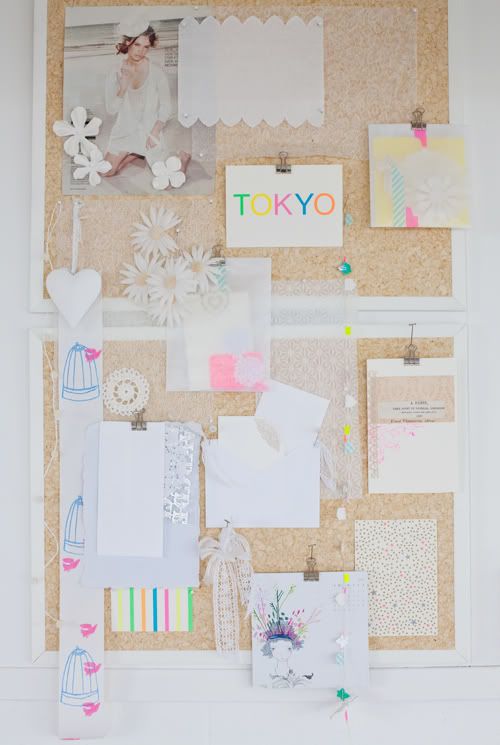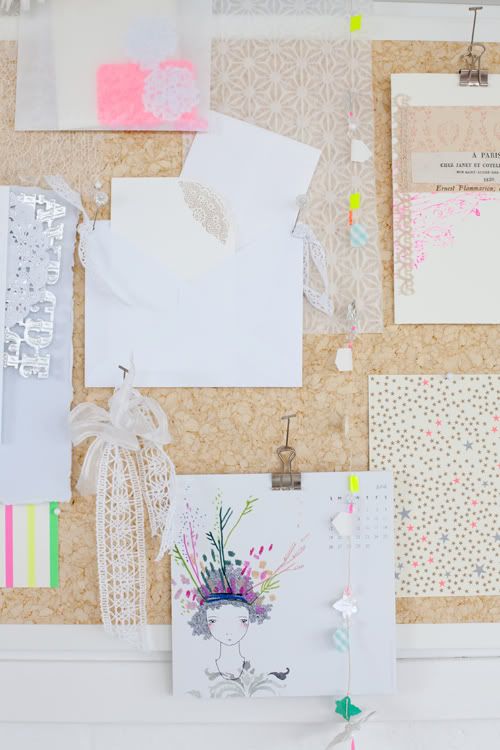 I also found a beautiful card by Emma Cassi that has a perfect fluorescent pink and a calendar card by Catherine Campbell brings in a few more bright tones. Mixing these flashes of color with a sand and white backdrop really speaks to me about summer.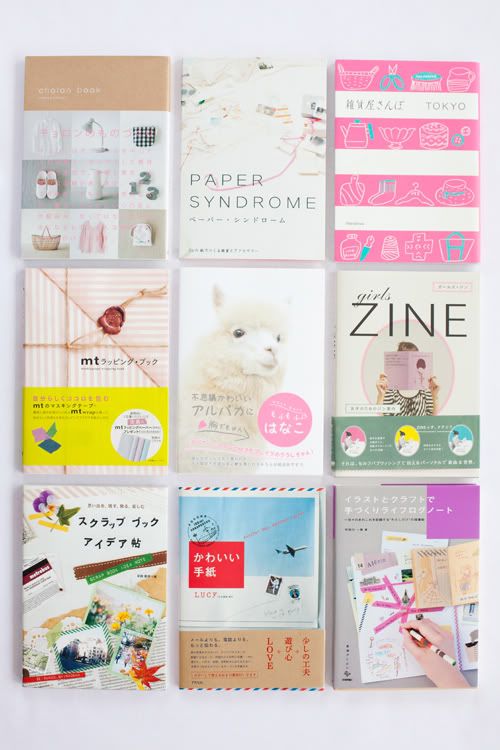 Every time I go to Japan I cart back a bunch of books. It is fascinating to examine how they approach collage, journaling and home décor. I also love seeing what is the current "kawaii" or cute obsession. Pandas are always big, however, this time I noticed a lot of lama (or alpaca) motifs. Yes, lama motifs adorned books, stickers, fabrics, calendars and t-shirts. Who knew? I wonder what will be next?
Little fluorescent touches to party décor (i.e. balloons, candles, streamers), make your own cards, photo album embellishing and gift wrapping are fun ways to experiment with these colors that you may not normally use.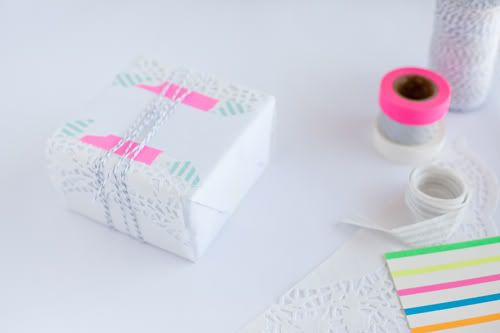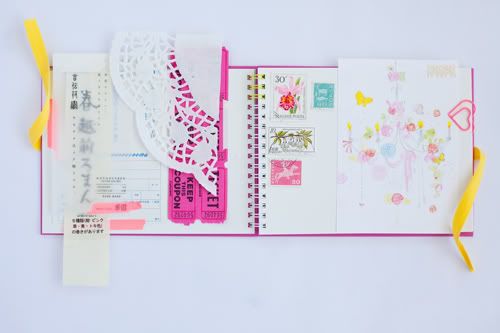 As is brightening up an area around your desk with a little fluorescent tape on some of your favorite images. These rolls of Pro Tapes look like they could be good for these kinds of projects.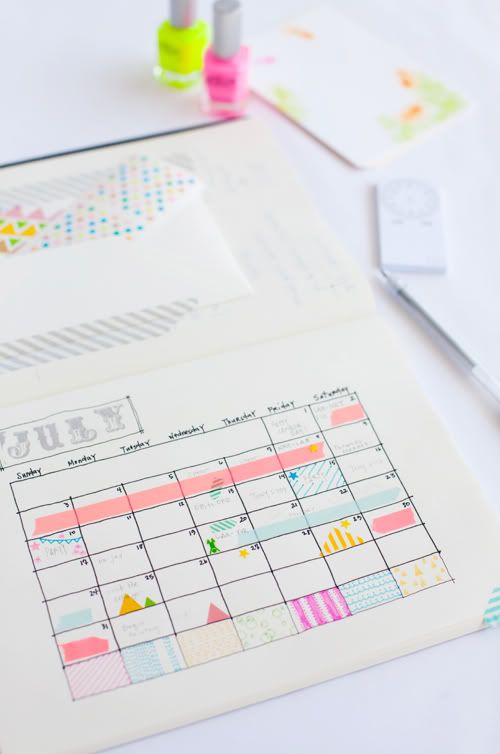 Lastly, you could always decorate your day-timer. Why not add some bright colors to make your schedule seem a little more playful? We are all busy these days but do we have to be so serious? Come on, try painting your toe nails fluorescent and add some teen spirit to your calendar. :)
How do you place to add a little neon to your life? Any ideas to share?
I will see you back here in August. -Leslie.
(photography: leslie shewring)