Spotlight On: Being Content
I like white things. I like gold things. I like new things. I like old things. What I don't like is the nagging voice that reminds me of what's missing. Here's a corner of my home that I stumbled upon this morning, paused, and said to myself, "I quite like that". Sure, I need to hang my art and get some wallpaper... but it's also fine just the way it is.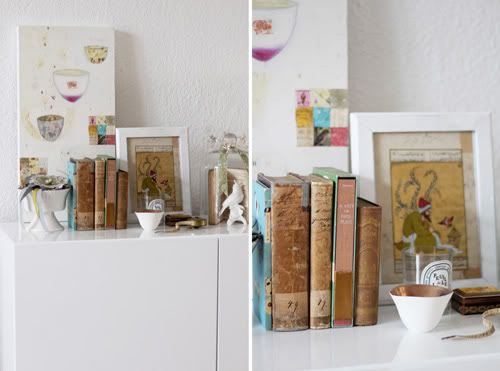 Sometimes we need to live in the moment and be perfectly content with what we have and forget about the projects pending, the ugly bathroom tile, the floors in need of a good scrub. It would do us some good to simply pause and say, "I quite like that," whatever "that" is, and just leave it alone, walk away, and feel good about accepting what is without worrying one bit about what it is not.
(image: holly becker for decor8)