Where Your Heart Is
Katrin is a twentysomething software developer by day who lives in Germany with her boyfriend and four pet rabbits! Yes, four! She authors a blog, Where Your Heart Is, where she writes about her interior transformations using mostly colorful paint, yarn (she crochets) and fabric -- her hobbies include decorating and blogging which enable her to tap into her creative side after work and on the weekends.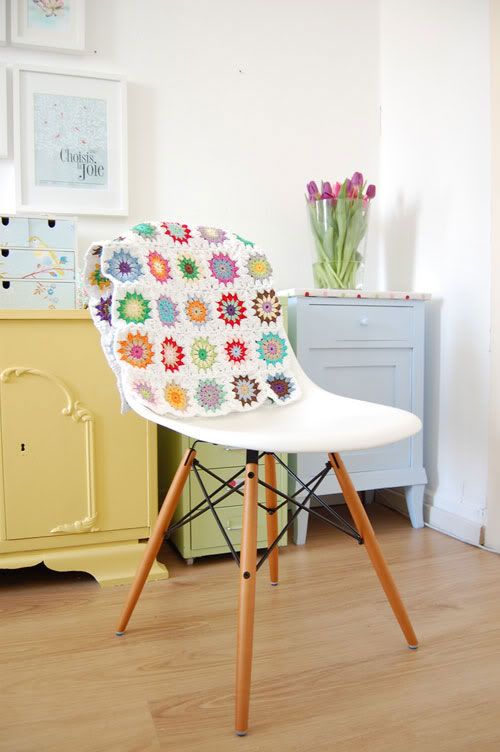 You could describe her look as handmade living and a little Yvestown, a lot Cath Kidston and Greengate, Scandinavian Country (a big decor trend in Germany currently) and very, very girly and sweet. It may or may not appeal to your style but there is still something important to learn from lovely Katrin...
What I appreciate about Katrin's style is that she buys furniture on eBay and transforms it into the cabinets and chairs that you see in her Flickr stream. Like the red cabinet, or the white one with the blue interior that was originally a depressing brown... or the brown chairs that she painted and they became the white ones in her kitchen with the pretty cushions that she upholstered herself.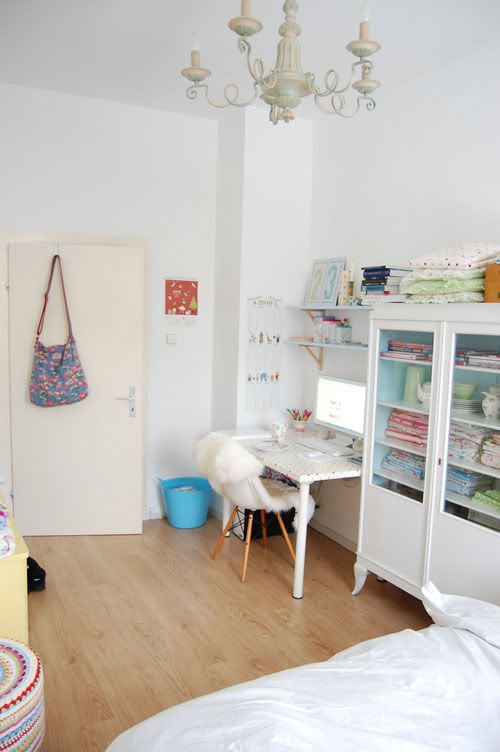 Little changes like paint and fabric, can do so much to a piece of furniture -- never walk by something you like at a flea market and turn it away because it's the wrong color. If it's the right shape and is made well, paint can give it the exact change needed to make it a cherished part of your home.
P.S. Love the stool!
(images: where your heart is)