From Pinterest With Love: Soft + Pretty
I decided to start four new columns on decor8, three that I'll write and another authored by a dear friend who will join me once monthly for a brand new styling column. Yay! I'll share them all with you soon but for today I want to get started on the first, my new once weekly post scheduled to run on Thursday called From Pinterest With Love. I know, I'm the queen of corny titles! But I was thinking... as I pin things over on the Pinterest site I see lots of themes in color palettes and vibes as I pin and find myself continuously inspired by the process of it all. However I am saddened at times because I want to do more than pin things, I want to point to the sources in an attempt to introduce you to the talented people + makers who created the beautiful images in the first place. And so with that, From Pinterest With Love has been created to highlight favorite finds with links to their sources so you can learn about new sources of inspiration running around out there. Here are my Pinterest Picks that I'm calling Soft + Pretty, for this week.
Do you spot a theme? I certainly do! Watercolors, cozy comfort, freshly picked hues, gorgeously soft and natural light and handmade touches. Ah, a soft and pretty springtime vibe.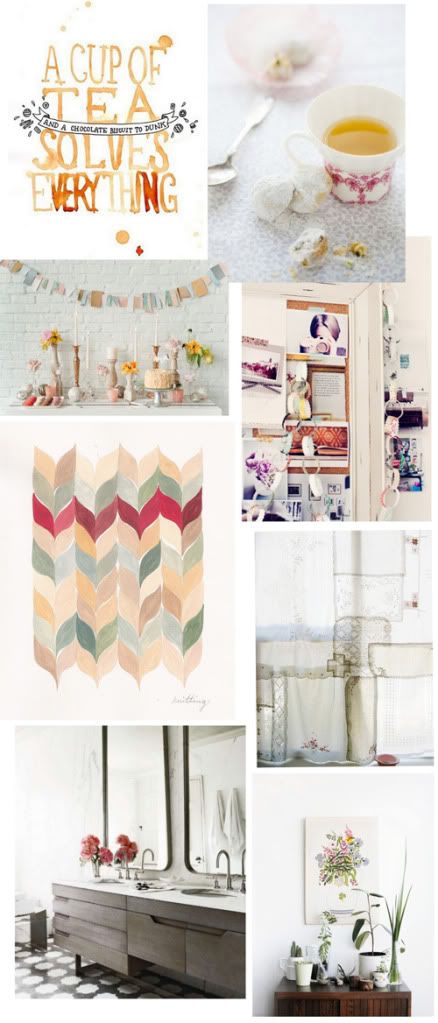 Nikki McWilliams, cannelle-vanille, Stevi Savage of Avery House, traveling mama, Sophie Allen, Dottie Angel, happenstance, Old Brand New.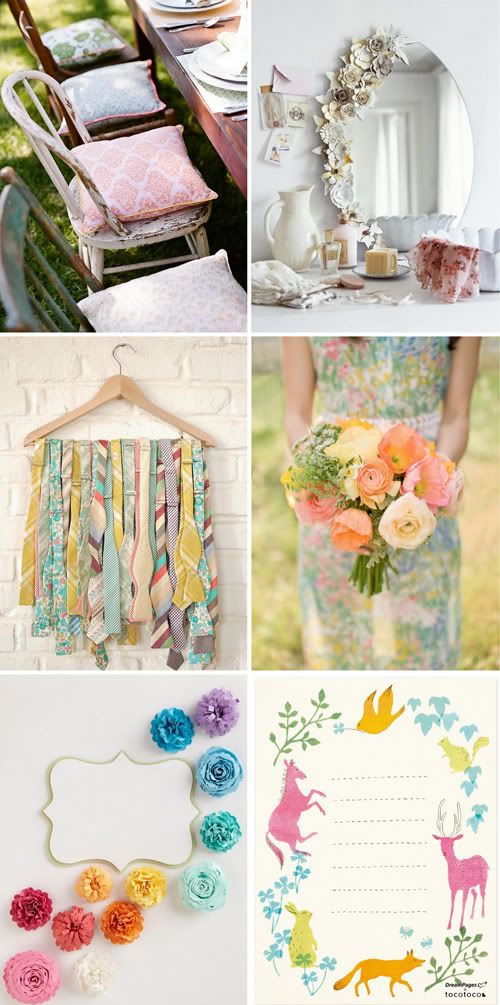 style me pretty, Marie claire idees, somethings hiding in here, steve steinhardt, scrapbooks etc, tocotoco.
Do any of these images inspire you? How about the colors? Patterns?
View April 28th Pinterest Board Here.
(images linked to their sources above.)