davidmetnicole in Sydney
I have a few shop tours to share with you, one today and another for Monday, both shot by brilliant Australian photographer Jillian Leiboff who photographed this inspiring Sydney shop shown below called davidmetnicole (yes, all one word). I love a good shop tour and davidmetnicole is certainly a place I'd love to visit and rummage through one day so I simply must take you virtual shopping with me! C'mon, let's go!
Husband and wife duo, David and Nicole Page, are the creative minds behind this gorgeous shop which specializes in items for the well dressed home and according to David and Nicole, that means everything vintage from furniture to lighting, accessories and more. Each piece is well considered, curated, and quality pieces can be found from the UK, France and America with vintage and antiques ranging from the 1850s - 1950s.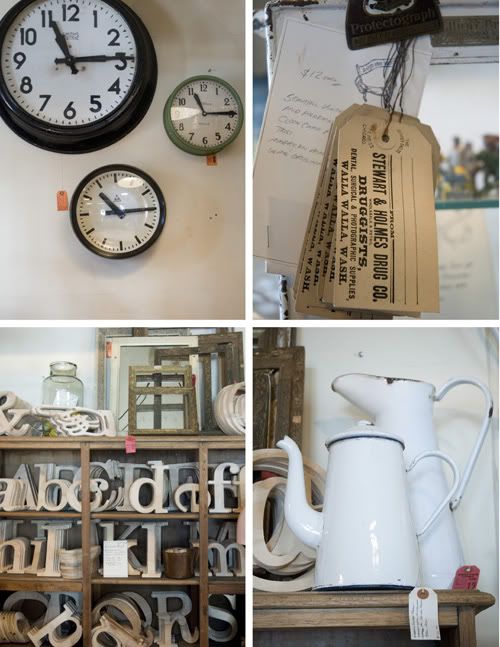 Old clocks, tags, letters, enamelware - what's NOT to love in this place.
This fun shop is always changing and is both intimate and charming but also, "with a bit of theatre as every good retail store should be," says owner Nicole. I personally love all of the textures and how each piece seems to have a story hidden within.
I love the crisp black storefront, it calls to me... "Come, spend money, leave happy..."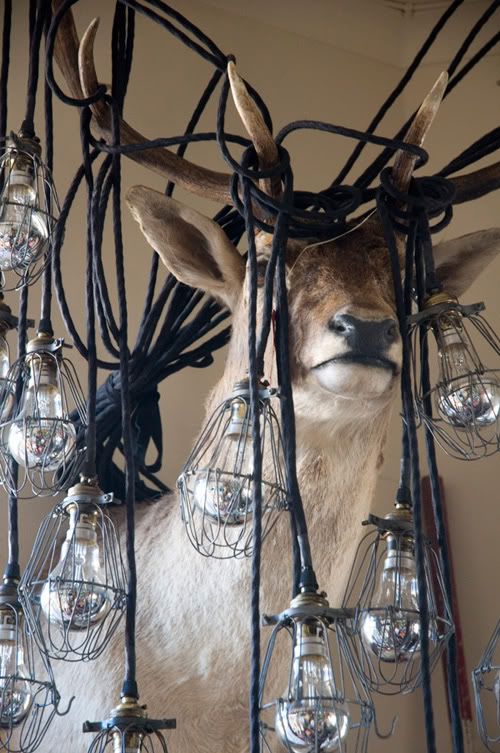 More bulbs for your buck? Sorry, bad joke. And psst did you hear, wire frames are all the rage.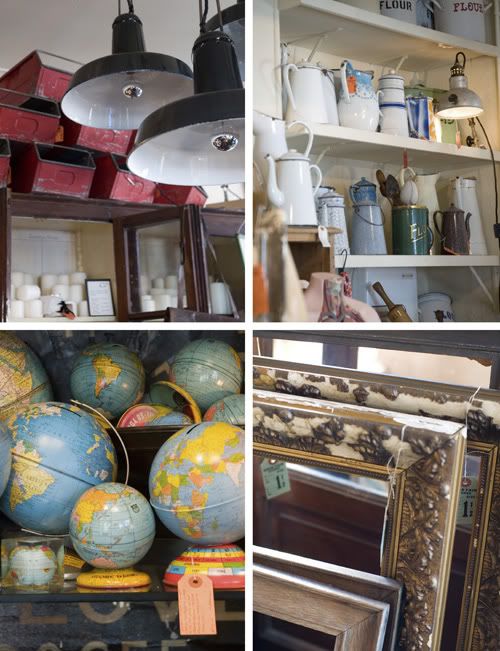 Industrial pendants (a huge trend of the moment), globes, frames that you can paint or just hang as they are, shelves of delicious vessels for flowers, cooking, collecting...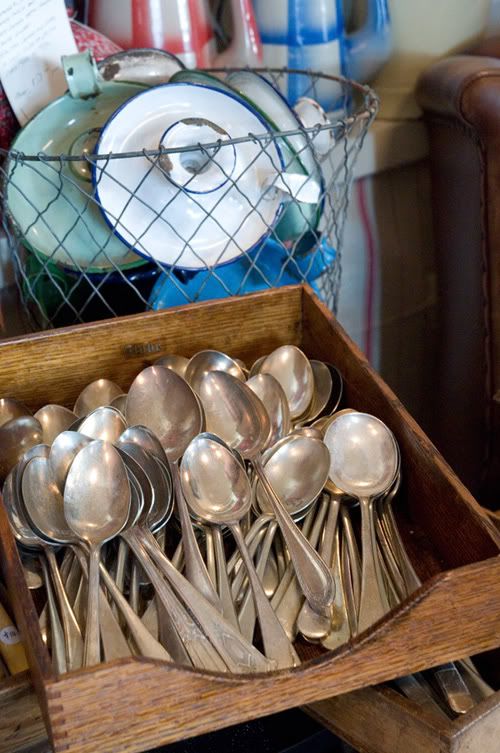 I love mismatched vintage silverware. There is nothing prettier in my opinion and in some cases, it's super affordable.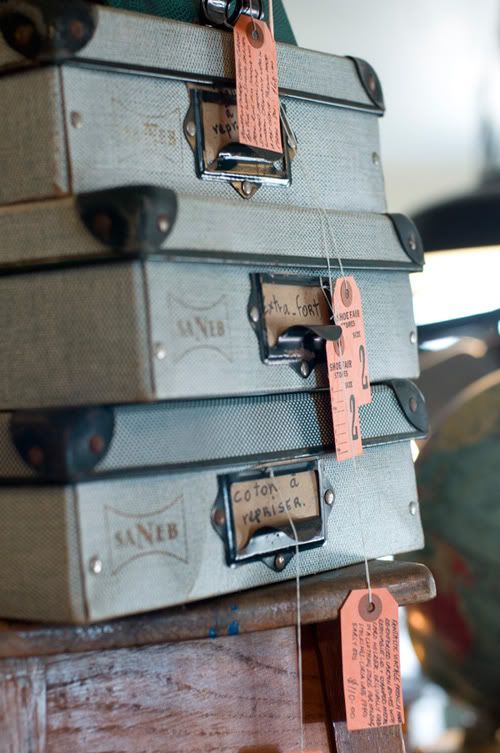 Suitcases, especially vintage and antique ones, are also a huge trend item right now but they will no doubt stick around for awhile because they are both practical and beautiful. Stack them as your bedside table, place them on top of your cabinet for storage, put them in your little boy's room to store legos and things...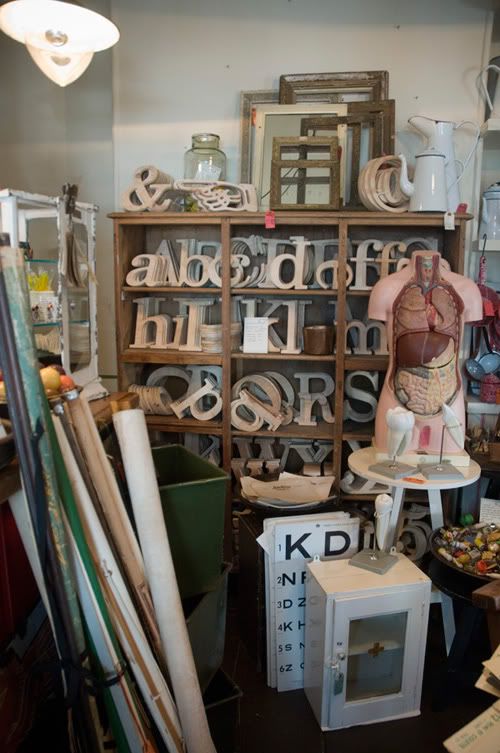 Thank you Jillian for these lovely images that for me, inspire a whole slew of decorating ideas. I love looking at each photo and imagining how I would use the item either as is in my own home, or as something else - repurposing things is so much fun as it presents an exciting challenge I think. Jillian photographed another gorgeous shop that I'll show you on Monday so stay tuned for that. A special thanks for giving me the permission to share your store on decor8, David and Nicole - it's amazing!
(images: jillian leiboff)