Gift Wrapping Ideas
Hello everyone! I've been out and about today and enjoyed it so much! It felt good to get my errands done but above all, to connect with a very good friend of mine and to go shopping together in her store! Fun! I found some great Danish clothes and a pretty dress that I will wear to Berlin on Friday. It's always so nice to be with a sweet girlfriend - so energizing!
I came home home with sweaters, shirts, knee socks, leggings and a dress - and that post-shopping guilt, "Oh dear, I exceeded my shopping budget for like five years!". But they I realized that I did need the clothing but that I also supported two shop owners today who have sweet stores that they love and manage with such care - that really means something to me more and more. It's also a great way to ease the guilt (wink). As I was wrapping (and unwrapping!) myself in clothes all afternoon, I started to think about gift wrapping in general because that's all I see in stores everywhere right now - Christmas things. I thought it may be helpful to you to round up a bit of a best of series for you now featuring some of the most beautifully wrapped presents that decor8 contributor, photographer and stylist Leslie Shewring, has shown over the past few years.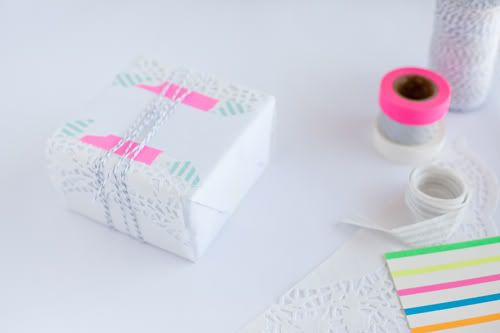 Try neon colors, paper doilies and baker's twine...
Use watercolors to paint your own gift wrap. Add sequins to a simple white gift tag.
Try different textures, velvet ribbon is nice.
A natural touch is always nice.
More watercolors in geometric shapes to dress up plain white paper.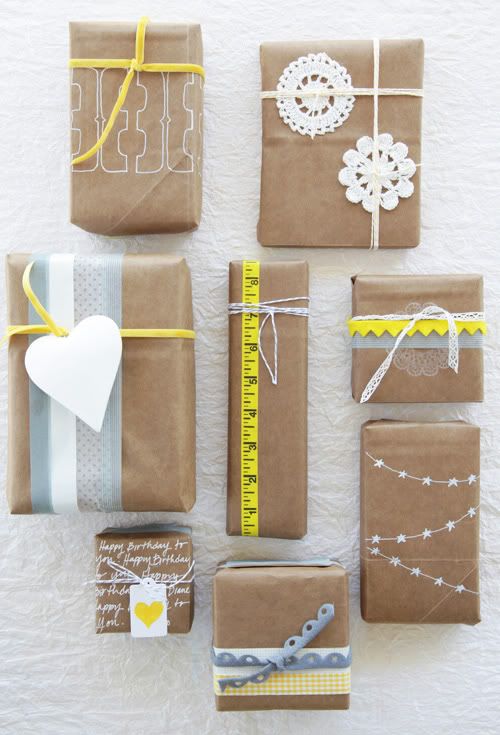 Kraft paper in brown with simple touches goes a long way.
Experiment with Japanese washi tape (masking tape).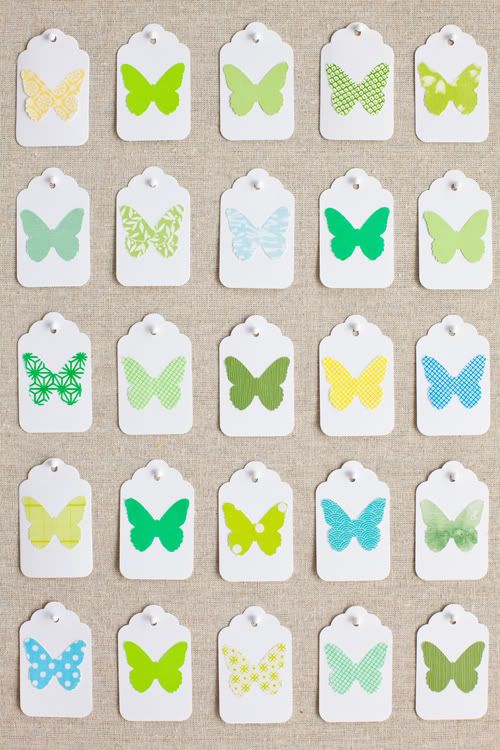 Combine a punch of your favorite shape (butterfly, tree, snowflake) and paper that you love to create a gift tag using a little glue.
Coffee filters, why not, right!?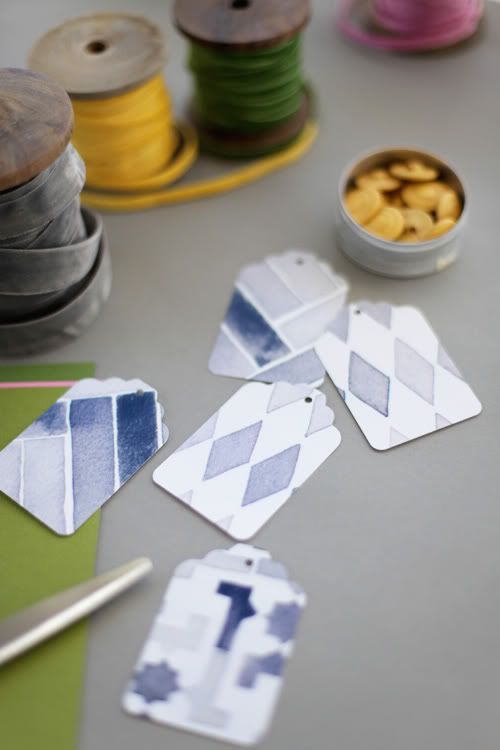 More watercolors on white tags that you can buy in packs from a store like Staples.
Less traditional ways to wrap gifts - from tea tins to a stack of books tied together with ribbon and topped with a handmade greeting.
And speaking of gifts, this little post is my gift to you today and perhaps it has inspired and delighted you. I hope so! A special thanks to Leslie for all of her inspiration over the years!
(images: leslie shewring)