Salvation Jane Pillowcases
I recently wrote about decorating and shared a beautiful image of a bedroom that I liked from the home of Kirsty and so many of you wrote in to ask about the sweet pillowcases so I have to do a little show & tell! Okay so I am showing....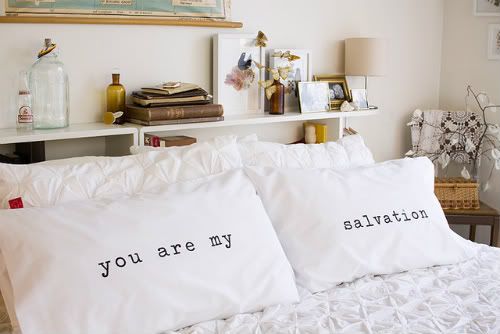 Now I am telling... these beauties are from Salvation Jane, a homewares company in Melbourne, Australia that is owned by Jane Hall who is an actor with a design background. Other cutie cases with hearts and crosses are available too and are shown below. I love how modern and crisp they are.
If you like what you see, you can shop for them (and more nice things) here.
(images: kirsty and salvation jane photos by mike baker)