Thoughts On Mindful Living at Home
I've been thinking a lot lately about serenity, peace, simplicity and uncomplicated, mindful living. As much as I crave those things in my own life, I can never seem to get to that "place" because I am constantly seeking new territories and adventures; it's very hard for me to sit still. My mind is constantly onto the next thing. Can you relate?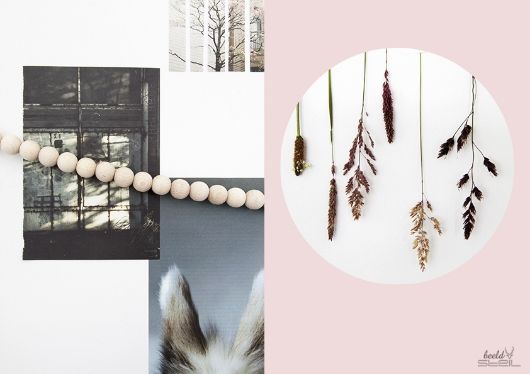 via beeldsteil
I am fueled by others, fueled by my own mind and constantly fueled by imagery online. Yet, through all of the colors, sounds, shapes and the drive I have to do more, I still go back to serenity, peace, simplicity and uncomplicated living. And I still love blogs that give me this feeling of being mentally clutter-free.  So I've been thinking lately - how can I get these things that I desire so much, despite how big my life is? How can someone who can't sit still have space enough to think, breath, reflect and enjoy the moment? My friend is a mindful living coach and has consistently been trying to help me to learn how to really get into the moment. I've tried so many times to listen to her wisdom, apply her practicies and breath in... breath out... Yet I am an unstoppable force. What can be done?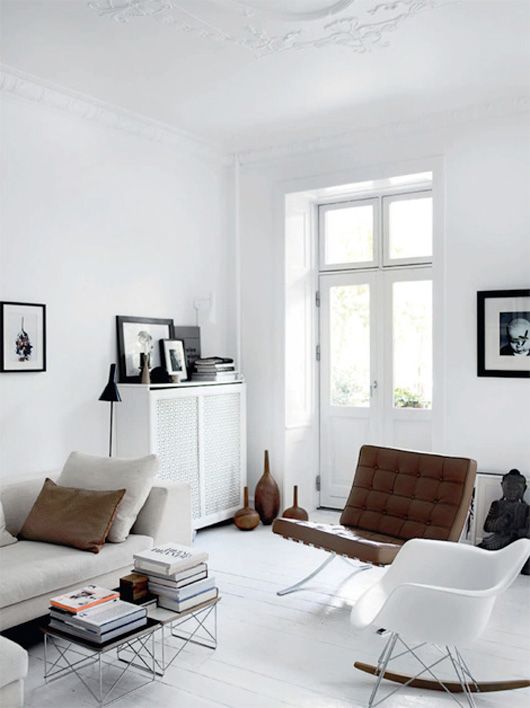 via woon blog
Recently my husband said something that made me think. He said, "What happens when an unstoppable force meets an immovable object?", the classic irresistible force paradox. I thought about it and my conclusion was that one had to give up, or destroy, the other. I see this in society a lot lately. One person has an immovable opinion and the other, an unstoppable opinion - in other words - both feel strongly about their beliefs and neither will stop until they overtake the other or covert them totally.
So I asked my husband, "Ok, so what should happen when an unstoppable force meets an immovable object?". His answer was completely opposite of mine. I wondered if it was because I am American and as a culture, we tend to be right or wrong, left or right, black or white. I notice in Europe there is a lot more gray, and not just in the weather! His answer was much less threatening. It made sense. It actually warmed my heart and made me feel quite eager to explore this topic, this classic paradox, even further. He said,
"It's simple: when an unstoppable force meets an immovable object, they surrender." He also said that you need to know when you need to be unstoppable and when you need to be immovable, within reason.
What a beautiful statement. Isn't it? So I then applied it to me and my need for serenity, peace, simplicity and uncomplicated living when I am, by nature, such an unstoppable force. I simply need to surrender. I simply need to cease resistance and just go with the flow. I need to respect the need I have to run fast yet feel at peace and live slow. But how?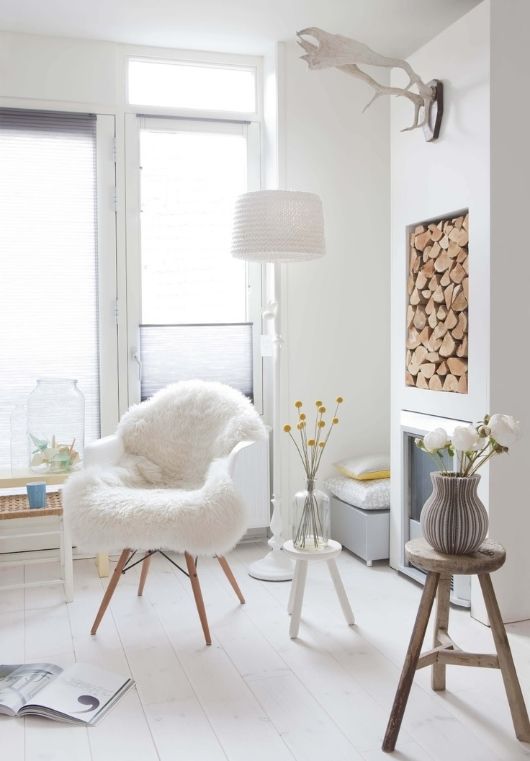 via jeltje fotografie
I thought more about this for days and days and I then I thought to take out my recent book, Decorate Workshop, and I went through my own words line by line. I don't know how many authors out there read their own books months after they've been published, but I do. I am a big believer in, "Practicing what you preach", so this was my way of doing just that. As I read, I started to think more about my home, my personal style, my systems of organization (and lack of), my "clutter" problems around the house and after some time my own book made me realize that this was exactly how I could have the simple life I crave while still being me.
I need to redecorate.
I need to view my home in a fresh, new, uncomplicated way. I need to scale back, sell things, move things around, and get rid of things that I simply don't use because I may use them "someday". I need to reconsider my color palette. I need to think about the floor plan, the flow, the focal points. As I started to think more about my home and how I live in it, I started to see why I'm often stressed at home. I have, for my personality anyway, too much visual clutter. Too many "stories" going on around me with my objects. I am easily distracted anyway so I certainly don't need help with my wandering mind. Do I really need magazines that are 8 years old? Do I really need design books that I don't even feel a connection to? Do I need to keep all of the sewing books that I own because I never use them anyway? As for my clothing and shoes, that's a completely different area of concern altogether. Do I still need size 7/8 jeans because I'm not a size 8 anymore and once I am again, will I really want THOSE jeans anyway because aren't "mom jeans" with zippers at the ankles terribly outdated anyway?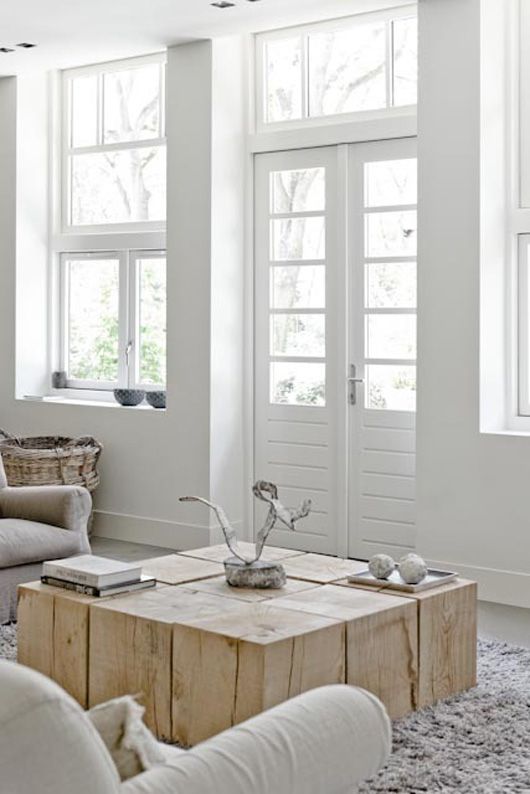 via behance
And so I've been thinking about SO much over the past few weeks and I wanted to share these thoughts with you. I'm going to work on my home this summer, scale back on stuff I don't need, I'm even thinking to throw a sale in my home (by invitation only) to sell the many gorgeous things that I have that I no longer need. This is the one part of my life that I can simplify - my home/work environment. I'm confident that once I do, then I'll feel more balance and peace. Your home is so integral to professional and personal growth. I wish more people believed in this fact.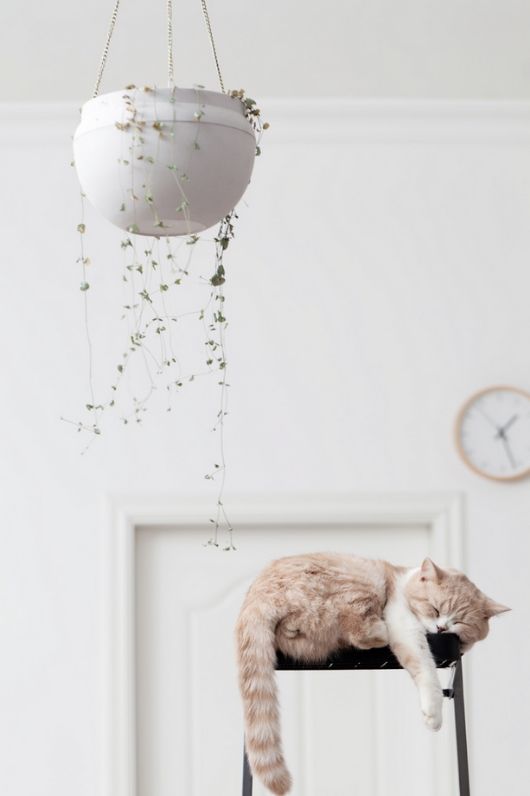 via: aya goa
Do you have any thoughts to add on this topic? I'd love for you to chime in! I find your comments so encouraging. And please, visit all of the links below the lovely photography above - they are all people and sites whom I admire deeply and find much inspiration from.
Have a lovely weekend! - Holly xo